11.2.2022
Gerhard Wiesheu turns 60
Gerhard Wiesheu celebrates his 60th birthday on February 12. Mr. Wiesheu joined Metzler in 2001 and, as a Member of the Executive Board of B. Metzler seel. Sohn & Co. AG, he is responsible for the Asset Management division as well as Metzler's North American real estate business.
Gerhard Wiesheu was born in 1962 in Moosburg an der Isar. After graduating from high school in 1982 and completing his military service, he studied business administration at the college of Landshut in Germany, where he graduated with a master's degree [German Betriebswirt (FH)] in business administration in 1987. From 1987 to 1989, he completed postgraduate studies in East Asian economics at the University of Duisburg in Germany, where he demonstrated a keen interest Japanese culture. Alongside these studies, he also began his career in the financial sector. From 1987 to 1988, he completed an investment banking trainee program at Commerzbank AG and subsequently held various positions there. In 1991, he joined Commerz International Capital Management GmbH (CICM) in Frankfurt/Main, Germany before working for CICM's Japanese subsidiary in Tokyo from 1992 to 1999. From 1995 to 1999, he headed the Japanese subsidiary in his role as Managing Director.
In 2001, Mr. Wiesheu joined Metzler Bank as Managing Director of Metzler Asset Management GmbH. In addition to his current position as a Member of the bank's Executive Board, he acts as Chairman of the Supervisory Board of Metzler Asset Management GmbH and Metzler Pensionsfonds AG, as well as a Member of the Board of Directors of the group companies Metzler Asset Management (Japan) Ltd. in Tokyo, Japan; Metzler Realty Advisors in Seattle, USA; and Metzler/Payden LLC in Los Angeles, USA. "Gerhard Wiesheu has played a key role in shaping the bank over the past 20 years and has been instrumental in advancing the bank's internationalization process. His commitment to financial hub Frankfurt is unparalleled, demonstrated most recently by the establishment of the ISSB, an organization for sustainability," said Emmerich Müller, Member of the bank's Executive Board.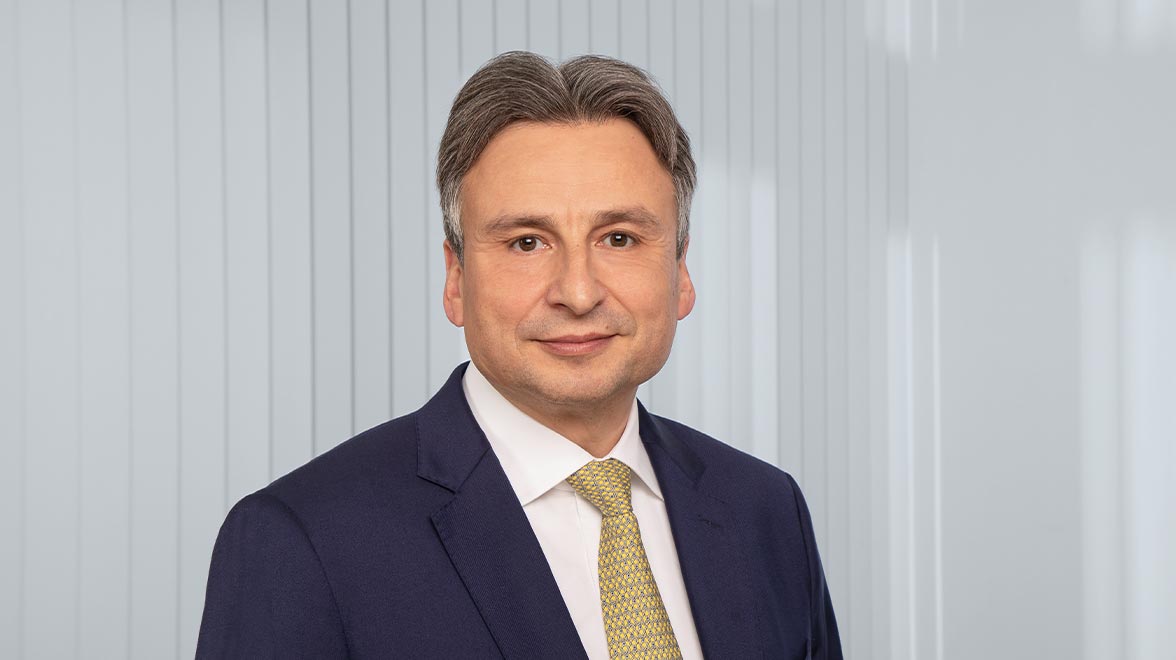 As a representative of the bank in several associations, Gerhard Wiesheu has been strongly committed to the financial sector for a long time. Among other things, he is a Member of the Exchange Council of both the Frankfurt Stock Exchange and Eurex Germany. Since 2020, he has been President of Frankfurt am Main Finance, an initiative by Germany's leading financial hub.
Furthermore, Gerhard Wiesheu holds a number of honorary offices. He remains in close contact with the Japanese business community, for example as Chairman of the Board of the German-Japanese Business Circle and Chairman of the Board of Trustees of the Japanese-German Center in Berlin. Mr. Wiesheu is also Chairman of the Board of Trustees of the Georg-Speyer-Haus (Institute for Tumor Biology and Experimental Therapy) and an honorary life member of the Society of Friends of Bayreuth, among other things.
More articles