Information für professionelle Kunden - 5.1.2021
Moderne bAV-Konzepte: Gestaltungsmöglichkeiten in der beitragsorientierten Direktzusage
The article is not available in the chosen language und will therefore be displayed in the default language.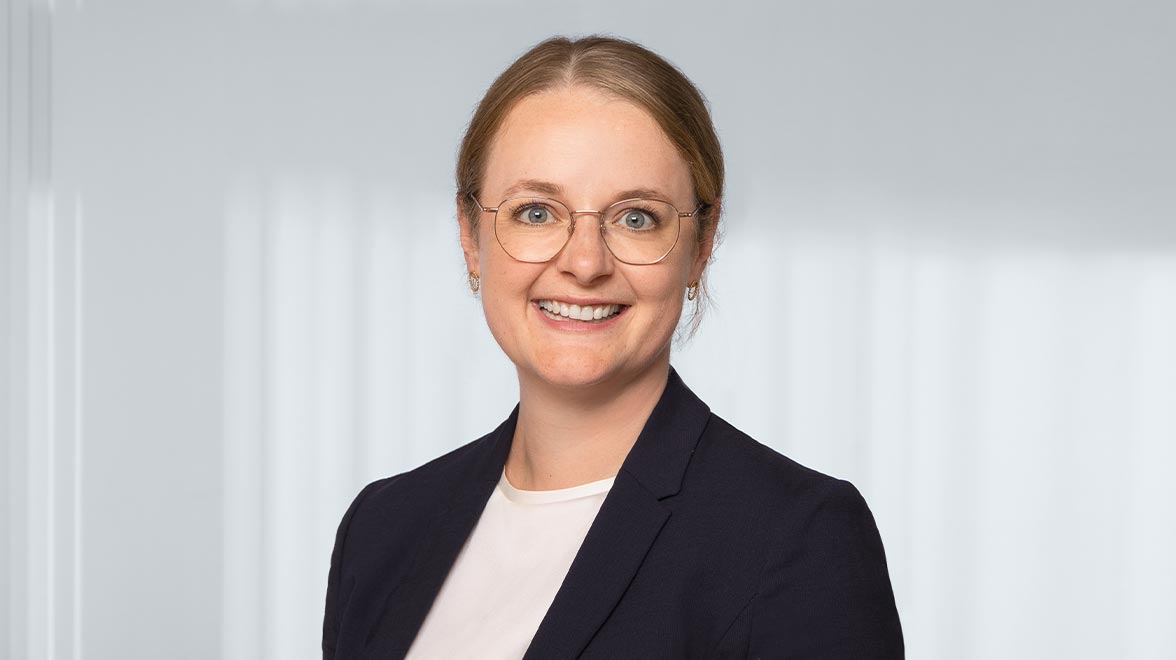 Die Komplexität der gesetzlichen Vorgaben sowie die Unübersichtlichkeit bei Anbietern und Produkten erschweren die Gestaltung einer betrieblichen Altersversorgung, zumal es keine Lösungen von der Stange gibt. Bei Großunternehmen spricht vieles für eine beitragsorientierte Direktzusage – vor allem die hohe Flexibilität bei der Beitragsgestaltung und bei der Kapitalanlage. Dabei lässt sich die Arbeitgeberhaftung minimieren. Auch kann ein aktives Risikomanagement bezüglich der Arbeitgeberhaftung vorgenommen werden.
Relevanz betrieblicher Altersversorgung bleibt hoch
Das Betriebsrentenstärkungsgesetz hat schon vor seinem Inkrafttreten im Januar 2018 für Diskussion gesorgt. Denn erstmals ist damit in der betrieblichen Altersversorgung (bAV) eine reine Beitragszusage möglich – also eine Zusage ohne Arbeitgeberhaftung und ohne Garantie. Dies bedeutet mehr Freiheit in der Kapitalanlage und die Chance auf höhere Renditen. Umgesetzt wurde eine reine Beitragszusage bisher allerdings noch nicht, vor allem aufgrund der notwendigen Einbeziehung der Sozialpartner. Die bAV fördert neben der allgemeinen Fürsorgepflicht und sozialen Verantwortung auch die Attraktivität eines Unternehmens als Arbeitgeber. Daher befassen sich viele unserer Kunden mit den Gestaltungsmöglichkeiten für eine moderne bAV. "Modern" heißt: zukunftsfähig und bedarfsgerecht, an den Zielen und Erwartungen des Arbeitgebers und der Arbeitnehmer ausgerichtet sowie der aktuellen Situation an den Kapitalmärkten entsprechend.
Gestaltung entlang vielfältiger Arbeitgeber- und Arbeitnehmerbedürfnisse
Bei der Gestaltung eines neuen Versorgungssystems müssen die Auswirkungen auf die spezifische Situation des Unternehmens geprüft werden, von Bilanz- und Cashflow-Effekten beim Unternehmen einerseits bis hin zu Faktoren, die andererseits das Sicherheitsbedürfnis der Mitarbeiter und deren Finanzaffinität betreffen. Für Großunternehmen ergeben sich aus unserer Sicht folgende Kriterien, die eine moderne bAV erfüllen sollte:
Attraktivität für Mitarbeiter hinsichtlich der Finanzierung und der Absicherung
Minimierte AG-Haftung
Flexibilität in der Kapitalanlage
Flexible Beitragsgestaltung
Flexible Auszahlungsoptionen
Weitgehend externe Administration
Geringe laufende Kosten
Geringe Komplexität/hohe Transparenz.
Bei der Konzeption muss über die im Betriebsrentengesetz vorgesehenen Gestaltungsmöglichkeiten entschieden werden, das heißt über Zusageart und Durchführungsweg. Außerdem müssen die Kapitalanlage, Beitragsgestaltung, Auszahlungsoptionen und Ergänzungsbausteine festgelegt werden.
Beitragsorientierte Zusagen lösen leistungsorientierte Zusagen ab
Die vier wesentlichen Zusagearten sind Leistungszusage, beitragsorientierte Leistungszusage (BOLZ), Beitragszusage mit Mindestleistung (BZML) und die reine Beitragszusage. Aktuell spricht vieles für die Gestaltung als beitragsorientierte Zusage, also als BOLZ oder BZML. Der Unterschied liegt in der Arbeitgeberhaftung: Bei der Leistungszusage ist das Haftungsrisiko für den Arbeitgeber durch die feststehende Verpflichtungshöhe und die biometrischen Risiken deutlich höher. Mit der reinen Beitragszusage lässt sich aufgrund des Garantieverbotes eine minimierte Arbeitgeberhaftung erreichen. Allerdings bietet sie keinen Spielraum für Auszahlungsmöglichkeiten, da nur eine Auszahlung als lebenslange Rente möglich ist. Außerdem erscheinen solche Zusagen durch die notwendige Einbindung der Tarifpartner als sehr komplex. Auch bei den beitragsorientierten Zusagen kann die Arbeitgeberhaftung über eine reine Beitragsgarantie (keine Mindestverzinsung) in Verbindung mit einer intelligenten Kapitalanlage reduziert werden. Dies spiegelt sich auch in der Praxis: Leistungsorientierte Zusagen werden zunehmend abgelöst und kommen bei neuen Plänen in der Regel nicht mehr in Betracht.
Vorteile der Direktzusage überwiegen bei Großunternehmen
Unter den fünf Durchführungswegen der bAV spricht für Großunternehmen unter den genannten Kriterien vieles für die Direktzusage. Zwar schneidet diese bei der Arbeitgeberhaftung und externen Administration scheinbar schlechter ab; das kann aber durch den Einsatz eines intelligenten Kapitalanlagekonzeptes und eines zusätzlichen externen Administrators optimiert werden. Als nachteilig gelten die bilanziellen Auswirkungen der Direktzusage beim Unternehmen: Pensionsrückstellungen müssen in der Handelsbilanz gebildet werden und belasten die Bilanz zum Teil enorm. Diese können aber zum Beispiel über die Finanzierung in einem Treuhandmodell (CTA) mit Vermögensgegenständen saldiert werden. Wird das bAV-Modell zusätzlich als eine wertpapiergebundene Versorgungszusage anerkannt, bei der die Versorgungsleistung direkt von der Entwicklung des Vermögensgegenstandes abhängt, können Auswirkungen auf die Handelsbilanz und mögliche Schwankungen dort größtenteils vermieden werden. Ferner muss eine Rückstellung in der Steuerbilanz gebildet werden. Die Aufwendungen führen hier zu einer Minderung des steuerrechtlichen Gewinns, was bei vielen Unternehmen allerdings positiv gewertet wird.
Die Direktzusage überzeugt mit ihrer hohen Flexibilität bei der Kapitalanlage und der Beitragsgestaltung. Die versicherungsförmigen Durchführungswege sind dagegen in der Kapitalanlage regulatorisch stärker eingeschränkt und angesichts der niedrigen Zinsen aktuell mit großen Herausforderungen konfrontiert. Zudem bremsen die Garantien die Rendite. Im Gegensatz dazu gibt es keine Einschränkungen bei den Gestaltungsmöglichkeiten der Kapitalanlage in einer Direktzusage oder (pauschaldotierten) Unterstützungskasse. Hier kann die Kapitalanlage beispielsweise gezielt auf eine minimierte Arbeitgeberhaftung ausgerichtet werden.
Höchste Flexibilität der Beitragsgestaltung bei der Direktzusage
Obwohl grundsätzlich bei allen Durchführungswegen flexibel, gibt es bei der Beitragsgestaltung Unterschiede bei der Höhe der steuer- und sozialversicherungsfreien Beiträge: Direktzusage und Unterstützungskasse bieten hier mehr Möglichkeiten. Allerdings sind bei der rückgedeckten Unterstützungskasse aufgrund der Vorgaben des Einkommenssteuergesetzes nur laufende und konstante Beiträge möglich, sodass die Umwandlung von einmalig hohen Summen (zum Beispiel Tantiemen) begrenzt ist. Höchste Flexibilität bietet daher nur die Direktzusage.
Diesen Vorteilen entsprechend ist die Direktzusage bei den mittleren und großen Unternehmen der beliebteste Durchführungsweg für eine arbeitgeberfinanzierte bAV – mit einer Tendenz zur unternehmensexternen Kapitalanlage, etwa über CTAs.
Erfolgsfaktor Kapitalanlage?
Beim Vergleich anhand der wichtigen Kriterien für Großunternehmen spricht also vieles für beitragsorientierte Modelle im Durchführungsweg der Direktzusage. Allerdings sind hier insbesondere die Arbeitgeberhaftung und die Attraktivität für die Mitarbeiter abhängig von der Gestaltung der Kapitalanlage. Dabei kann grundsätzlich zwischen einer kollektiven Kapitalanlage für alle Mitarbeiter und einer individuellen Kapitalanlage für jeden einzelnen Mitarbeiter unterschieden werden, bei der individuellen Kapitalanlage ferner zwischen einem einheitlichen Kapitalanlagemodell und altersabhängigen Life-Cycle-Modellen. In einem Life-Cycle-Modell reduziert der Asset-Manager mit zunehmendem Alter das Risiko, was in der einfachsten Version für die älteren Mitarbeiter bedeutet, dass sukzessiv von den riskanten in weniger riskante Anlageklassen umgeschichtet wird. Grundsätzlich ist keines der Kapitalanlagemodelle bezogen auf Rendite und Risiko besser oder schlechter. Arbeitgeber sollten bei der Auswahl eines Kapitalanlagekonzeptes die erwartete Rendite, Risiken und Kosten ausführlich analysieren und gegenüberstellen.
Arbeitgeberbeiträge und "Add-ons" steigern Attraktivität des Modells
Um die Attraktivität des Versorgungsmodells für den Mitarbeiter zu erhöhen und die Teilnahmequoten zu maximieren, sind Arbeitgeberbeiträge bei der Gestaltung einer Versorgungszusage in jedem Fall zu empfehlen. Dies kann entweder über unabhängige Arbeitgeberbeiträge erfolgen oder über ein sogenanntes Matching-Modell, bei dem die Arbeitgeberbeiträge von der Eigenbeteiligung der Mitarbeiter abhängig sind bzw. Zusatzbeiträge des Unternehmens implementiert werden. Flexible Auszahlungsoptionen werden sowohl von Arbeitnehmern als auch von Arbeitgebern als wichtiges Kriterium bei der Gestaltung einer modernen bAV genannt. Für ein zukunftsorientiertes Versorgungsmodell kann das Konzept um eine zusätzliche Risikoabsicherung oder Ergänzungsbausteine, wie Lebensarbeitszeitkonten oder Gutschriftenpläne erweitert werden. Die Gestaltungsmöglichkeiten sind vielfältig. Daher müssen sich Unternehmen stark mit dem Thema bAV befassen, um ein geeignetes Konzept zu finden. Mit dem Einbeziehen von Experten kann ein maßgeschneidertes Konzept entwickelt und umgesetzt werden, das die vielfältigen Ansprüche innerhalb des Unternehmens am besten abdeckt.
More articles
The contents published on the Metzler website are intended solely for information purposes.
Please note that the documents provided on this website regarding investment funds administered by Metzler Ireland Limited are a non-binding English translation of the original German documents.
Please also read the important information below in which the contractual, legal and regulatory conditions applicable to investments in investment funds are explained.
By accessing the Metzler website, users declare their agreement with the legally binding conditions of use and with the liability exclusion.
General restrictions
The Metzler website contains information on various investment funds administered by capital management companies in a number of countries. These investment funds can be distributed in different countries under certain circumstances. Details on the distribution licenses of individual investment funds can be found in the relevant sales documents and in the fund factsheets. This information is intended solely for investors in countries where the fund concerned is licensed for distribution. The information below is not intended for publication or for use by any person or company in a country in which a fund is not licensed for distribution or in which the publication or use of the information below would contravene statutory regulations or administrative procedures. In particular, this information and the investment fund shares are not intended for distribution in the United States of America or for persons who are nationals of the United States of America, companies domiciled there, or agents acting on behalf of such persons or companies. The information contained in the following pages does not constitute an offer or solicitation to acquire or dispose of any investment shares in one of the listed funds in a country in which the making of such an offer or solicitation would contravene the law; nor is the aforesaid information intended for such persons or companies to whom or to which the making of an offer or solicitation would be in contravention of the law; nor is it intended for agents acting on behalf or in favor of such persons or companies.
Liability for contents
Metzler Asset Management GmbH permanently examines and updates the information on its website. However, it cannot guarantee that these web pages are permanently updated; nor can it accept any guarantee for the correctness or completeness of the contents provided in these pages. Unless proof of willful misconduct or gross negligence can be provided, no liability claims can be accepted in respect of damages whether of a material or immaterial kind. All offers are non-binding and subject to confirmation. Metzler reserves the right to make unannounced alterations, supplements or deletions to parts or all of the web pages and to temporarily or finally suspend publication thereof.
Links
Our website contains links to external websites of third parties, the contents of which we are unable to influence. For this reason Metzler is unable to accept any guarantee for these external contents. The provider or operator of these linked web pages is responsible at all times for the contents of these pages. At the time the links were established, an examination was made to discover any potential legal violations. No unlawful contents were recognized at the time of linking. However, a permanent control of the contents of linked pages cannot be reasonably expected unless a concrete suspicion of a legal violation exists. We shall immediately remove any links if we receive knowledge of legal transgressions.
Subscribing shares or units – no investment advice
The contents of the Metzler website do not constitute investment advice; nor do they constitute a concrete recommendation or solicitation to acquire or dispose of shares or units in funds; nor are the contents intended to form the basis of a contract or component of a contract. The sole binding foundation for subscribing shares or units in a fund are the documents stated in the subscription application of the investment fund (e.g. the sales prospectus, the key investor information document, contractual conditions, annual and interim reports, company's memorandum and articles of association or other applicable documents and provisions). These documents may be obtained free of charge from:
Metzler Asset Management GmbH
Untermainanlage 1
60329 Frankfurt/Main
Postfach 20 01 38
60605 Frankfurt/Main
Germany
Phone: (+49 - 69) 21 04 - 11 11
Fax: (+49 - 69) 21 04 - 11 79
Please read these documents carefully before you make an investment decision/recommendation as they contain precise information on the investment goals of the funds and the risks accompanying these goals.
Copyright
The contents and items compiled by Metzler on this website are subject to German copyright and trademark law. Any copying, processing, distribution or other form of exploitation beyond the copyright limits of the copyright and trademark law require the written consent of Metzler. Downloads and copies of this website are only permitted for private, non-commercial use.
Place of jurisdiction
Place of jurisdiction is Frankfurt/Main, Federal Republic of Germany.
Risk note
Please be aware of the risks associated with every investment decision. Please bear in mind that past performance and profits are not necessarily an indication of future performance and that no guarantee or assurance can be given for an investment's future success. The value of the investment units and their returns are subject to a number of risks, such as stock market or exchange rate risks, and can thus rise or fall. It is possible that an investor might not get back the amount invested or might even sustain a loss. Please also bear in mind that an investment in funds is also subject to a vast range of other risks in addition to stock market and exchange rate risks (examples are investment focus, fund management, price developments, general economic developments etc.) which make it impossible to guarantee the success of an investment. The fiscal treatment of your investment fund distributions can be subject to changes by the legislator or to differing interpretations on the part of the fiscal authorities.
Status: April 2020