Information für professionelle Kunden - 29.12.2020
Erweiterte Nachhaltigkeit unserer Fonds soll sich im Namen widerspiegeln
The article is not available in the chosen language und will therefore be displayed in the default language.
In den nächsten Monaten werden wir die Metzler-Fonds umbenennen: Sie tragen dann Namen, die unsere 2016 implementierte ESG-Integration und die dadurch erweiterten Portfolio-Inhalte auch nach außen transparent machen. Hintergrund dafür ist der Wunsch unserer Anleger nach höherer Sichtbarkeit des ESG-Profils unserer Portfolios und der frühzeitige Einbezug künftiger regulatorischer Anforderungen, zum Beispiel aus der MiFID-II-Verordnung.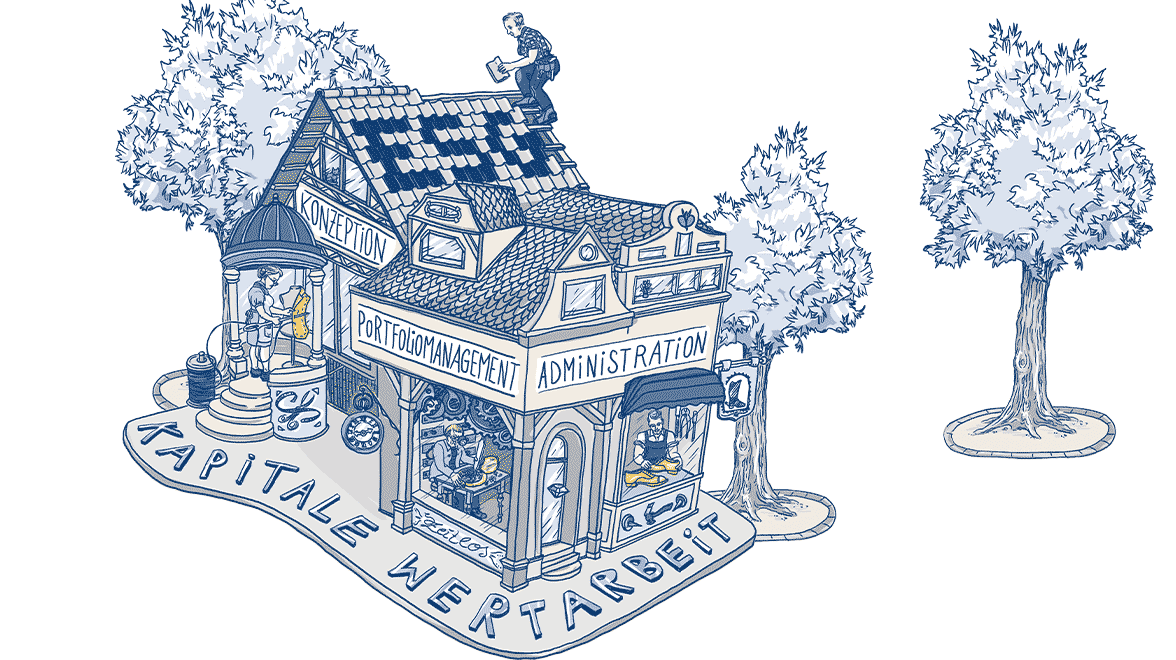 Im Rahmen der Product-Governance-Anforderungen nach der Level-2-Ergänzung zur Finanzmarktrichtlinie MiFID II müssen die Hersteller von Finanzinstrumenten einen Zielmarkt für die von ihnen aufgelegten Produkte definieren. Die Verbände der Deutschen Kreditwirtschaft (DK) haben in diesem Zusammenhang gemeinsam mit dem Bundesverband Investment und Asset Management (BVI) und dem Deutschen Derivate Verband (DDV) für den deutschen Markt Mindeststandards für nachhaltige Produkte bestimmt.
Zielmarktdefinition impliziert Ausschlusskriterien für bestimmte Unternehmen
Die Zielmarktdefinition geht einher mit Mindestausschlusskriterien für als nachhaltig bezeichnete Produkte. Titel von Herstellern und Händlern kontroverser Waffen, Waffensysteme und Kernkomponenten dürfen in Nachhaltigkeitsfonds nicht vertreten sein. Bei Herstellern und Händlern von konventionellen Waffen und Rüstungsgütern liegt die Umsatzschwelle für einen Ausschluss bei 10 %. Für Unternehmen, die in der Produktion und/oder im Handel von Tabak tätig sind, liegt die Umsatzschwelle bei 5 %. Etwas großzügiger ist die Regel bei Unternehmen, die Kohle abbauen und/oder verstromen. Hier dürfen Aktien von Unternehmen in Nachhaltigkeitsportfolios gehalten werden, die nicht mehr als 30 % ihrer Umsätze in diesem Geschäft erwirtschaften. Über die Mindestkriterien hinaus werden Unternehmen aus dem Anlageuniversum ausgeschlossen, die in der Förderung von Erdöl und Erdgas mittels nichtkonventioneller Methoden wie Fracking tätig sind; die Umsatzschwelle liegt hier bei 5 %.
Mindestanforderungen für Emittenten von Staatsanleihen weiter konkretisiert
Auch für Emittenten von Staatsanleihen wurde ein Mindestausschlusskriterium definiert. Vorgesehen ist, dass Staaten, die als "nicht frei" (gemäß dem Jahresbericht "Freedom in the World" der internationalen Nichtregierungorganisation "Freedom House") klassifiziert werden, nicht in Nachhaltigkeitsfonds vertreten sein dürfen. Analysiert werden die Themen "politische Freiheit" und "Bürgerrechte". Über dieses Mindestkriterium hinaus setzen wir Ausschlusskriterien in den Rubriken "Friedensstatus", "Korruption" und "Geldwäsche" ein und achten auf ein Mindest-ESG-Government-Rating. Aus dem Anlageuniversum ebenfalls ausgeschlossen werden Staaten, die MSCI ESG Research mit einem schlechteren ESG-Government-Rating einstuft als BB.
More articles
This document published by Metzler Asset Management GmbH [together with its affiliated companies as defined in section 15 et seq. of the German Public Limited Companies Act (Aktiengesetz – "AktG"), jointly referred to hereinafter as "Metzler"] contains information obtained from public sources which Metzler deems to be reliable. However, Metzler cannot guarantee the accuracy or completeness of such information. Metzler reserves the right to make changes to the opinions, projections, estimates and forecasts given in this document without notice and shall have no obligation to update this document or inform the recipient in any other way if any of the statements contained herein should be altered or prove incorrect, incomplete or misleading.
Neither this document nor any part thereof may be copied, reproduced or distributed without Metzler's prior written consent. By accepting this document, the recipient declares his/her agreement with the above conditions.