Information für professionelle Anleger - 18.2.2021
Einladung zur Fachveranstaltung: "Klimaneutralität" in der Portfoliokonstruktion
The article is not available in the chosen language und will therefore be displayed in the default language.
2015 einigten sich 197 Staaten auf das Pariser Klimaschutzabkommen. Die vereinbarten Ziele haben auch für Unternehmen spürbare Folgen. Denn nicht nachhaltiges Wirtschaften kann die Gewinne von Unternehmen beeinträchtigen und den Zugang zu Kapital erschweren. So verpflichten sich immer mehr Unternehmen unterschiedlicher Branchen, in den kommenden Jahren klimaneutral zu werden. Das Thema Klimaneutralität wird also auch für Investoren bei der Konstruktion eines Portfolios immer bedeutender.
Wir laden Sie herzlich ein zu unserer virtuellen Veranstaltung "Klimaneutrale Portfolios: Vom Klimamodell zur Portfoliokonstruktion" am Mittwoch, dem 3. März 2021, um 10.00 Uhr. Wir freuen uns, dass wir den Klimawissenschaftler Prof. Anders Levermann für die Veranstaltung gewinnen konnten. Anders Levermann hält die Professur für die Dynamik des Klimasystems am Potsdam-Institut für Klimafolgenforschung und am Physikalischen Institut der Universität Potsdam. In seinem Vortrag "Die Klimakrise und ihre Chancen – wo stehen wir?" beleuchtet er mögliche Perspektiven, die sich aus dem Klimawandel ergeben.
Die "Welt der Klimamodelle"
Zudem gibt Ihnen Daniel Sailer, Sustainable Investment Office, Metzler Asset Management, eine Einführung in die "Welt der Klimamodelle". Immer mehr Nationen und Unternehmen setzen sich "Netto-Null-Emissionsziele" für die Mitte des Jahrhunderts, ein früheres Erreichen des Ziels ist allerdings anzustreben. Dafür ist es unabdingbar, Investitionen stärker in wesentliche Anpassungsmaßnahmen zu lenken. Eine zu erwartende Beschleunigung der Kapitalumschichtung in zukunftsfähige und saubere Geschäftsmodelle stellt auch Anleger vor Herausforderungen. Viele Investoren setzen daher verstärkt auf Daten zur Messung des Managements von Klimarisiken, um daraus ableitbare Chancen nutzen zu können. Zum Einsatz kommen sogenannte "integrierte Klimamodelle"; sie ermöglichen die Bewertung physischer Risiken wie Unwetter sowie transitorischer Risiken, die sich z. B. aus der Umstellung der Produktpalette ergeben.
Implikationen für Portfoliostrategien
Jan Rabe, ebenfalls Sustainable Investment Office, Metzler Asset Management, geht in einem weiteren Vortrag auf die Implikationen der Klimaneutralität für Portfoliostrategien ein. Das Bestreben vieler Investoren, Kapital möglichst klimaneutral anzulegen, hat das Potenzial, sich zu einem Investmenttrend zu entwickeln – das wird aus unserer Sicht zu einer strukturellen Umverteilung von Kapital führen. Institutionelle Kunden, die klimaneutrales Investment in Portfoliostrategien berücksichtigen möchten, unterstützen wir mit Daten aus anerkannten Klimamodellen. Entscheidend hierbei ist die Kombination strategischer Schwerpunkte, die das Renditepotenzial letztlich vollständig auszuschöpfen vermögen. Allerdings darf die Risikokonzentration, die sich bei der Portfoliokonstruktion durch einen solchen Fokus ergibt, nicht unterschätzt werden. Ohne aktives Gegensteuern wären Portfolios anfällig in Marktphasen, in denen eine entsprechende Positionierung an Rückhalt verlieren würde – wir zeigen, wie sich dies ökonomisch sinnvoll realisieren lässt.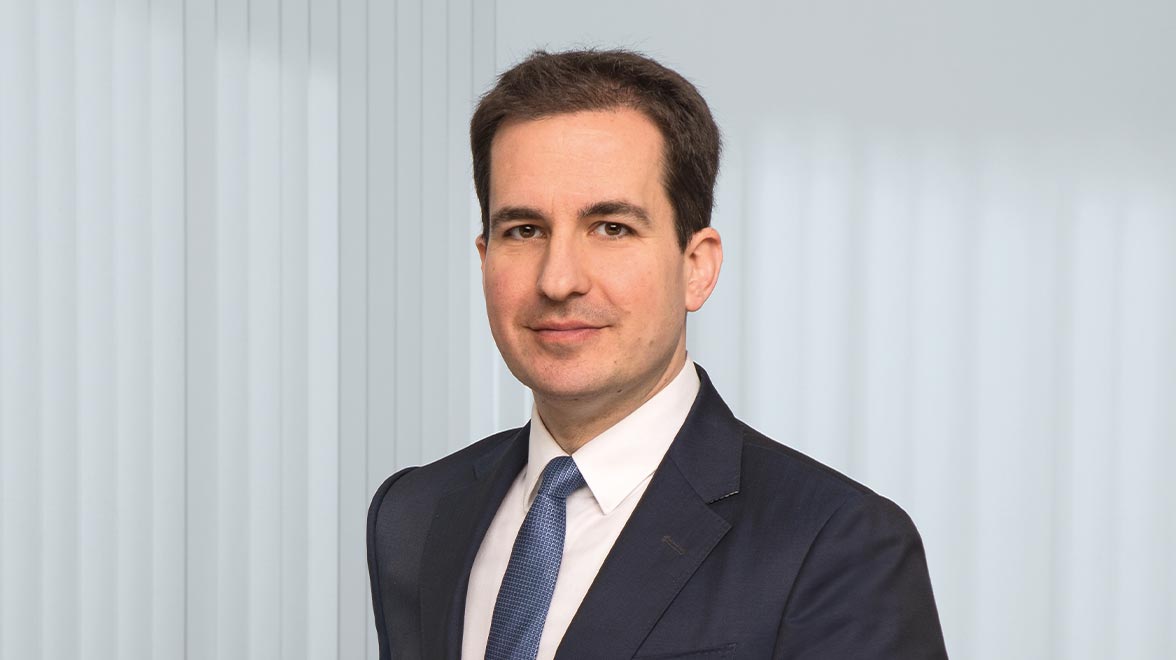 Blick in die Praxis: Auswirkungen auf ein europäisches Aktienportfolio
Abschließend erläutert Oliver Schmidt, Deputy-Head Equities im Metzler Asset Management, wie sich das Streben nach Klimaneutralität auf die Allokation eines europäischen Aktienportfolios auswirkt. Als aktiver Asset-Manager setzen wir eine ganzheitliche ESG-Integration im Investmentprozess um. Doch wirken sich Klimarisiken in den verschiedenen Sektoren unterschiedlich aus – entsprechend wichtig ist eine umfassende Branchenkenntnis gepaart mit dem Verständnis von Geschäftsmodellen. Der CO2-Fußabdruck oder das Erwärmungspotenzial von Unternehmen sind wichtige Klimakennzahlen, spiegeln jedoch häufig nicht das gesamte Chancen-Risiko-Profil wider. Wie gehen wir bei der Einzeltitelauswahl konkret vor? Wie wirken wir auf Unternehmen im Rahmen des aktiven Dialogs ein, und wie begleiten wir sie in der Anpassung ihrer Geschäftsmodelle? Diesen Fragen widmet sich Oliver Schmidt in seinem Vortrag.
Teilnahme
Die Fachveranstaltung hat Ihr Interesse geweckt? Dann nehmen Sie bitte Kontakt zu Constanze Busch vom Metzler-Veranstaltungsmanagement auf.
More articles
This document published by Metzler Asset Management GmbH [together with its affiliated companies as defined in section 15 et seq. of the German Public Limited Companies Act (Aktiengesetz – "AktG"), jointly referred to hereinafter as "Metzler"] contains information obtained from public sources which Metzler deems to be reliable. However, Metzler cannot guarantee the accuracy or completeness of such information. Metzler reserves the right to make changes to the opinions, projections, estimates and forecasts given in this document without notice and shall have no obligation to update this document or inform the recipient in any other way if any of the statements contained herein should be altered or prove incorrect, incomplete or misleading.
Neither this document nor any part thereof may be copied, reproduced or distributed without Metzler's prior written consent. By accepting this document, the recipient declares his/her agreement with the above conditions.