Informationen für professionelle Kunden - 22.9.2021
Werteorientiert und klimafreundlich investieren – Metzler Global Ethical Values
The article is not available in the chosen language und will therefore be displayed in the default language.
Zum 22. September 2021 hat die Metzler Asset Management GmbH den Publikumsfonds Metzler Global Ethical Values aufgelegt. Der Fonds wird indexnah gemanagt und bildet den Aktienindex Global Ethical Values (GEVX) ab, an dessen Konzipierung Metzler Asset Management maßgeblich beteiligt war. Aufgrund der strengen klimabezogenen Kriterien, durch die eine signifikante Reduktion des CO2-Fußabdrucks angestrebt wird, qualifiziert sich der Publikumsfonds gemäß EU-Offenlegungsverordnung als Artikel-9-Produkt. Darüber hinaus werden die strengen Nachhaltigkeitskriterien ethisch orientierter Anleger berücksichtigt.
Neuer Publikumsfonds entspricht den Artikel-9-Kriterien
2015 wurde in Paris Geschichte geschrieben: Auf der internationalen Klimakonferenz ("COP 21") verpflichteten sich nach vielen Jahren intensiver Verhandlungen alle 196 teilnehmenden Staaten und die Europäische Union, ihren Beitrag zur Begrenzung der Erderwärmung zu leisten – und zwar auf deutlich unter zwei Grad Celsius im Vergleich zum vorindustriellen Niveau, idealerweise auf 1,5 Grad. Um dieses Ziel zu erreichen, müssen die CO2-Emissionen drastisch reduziert werden.
Auch bei Finanzanlageprodukten rücken Investmentfonds mit besonderem Augenmerk auf Klimarisiken stärker in den Fokus. Institutionelle Investoren wie auch Privatanleger wollen mit gezielten Investitionen einen Beitrag zu einer kohlenstoffärmeren Ökonomie leisten.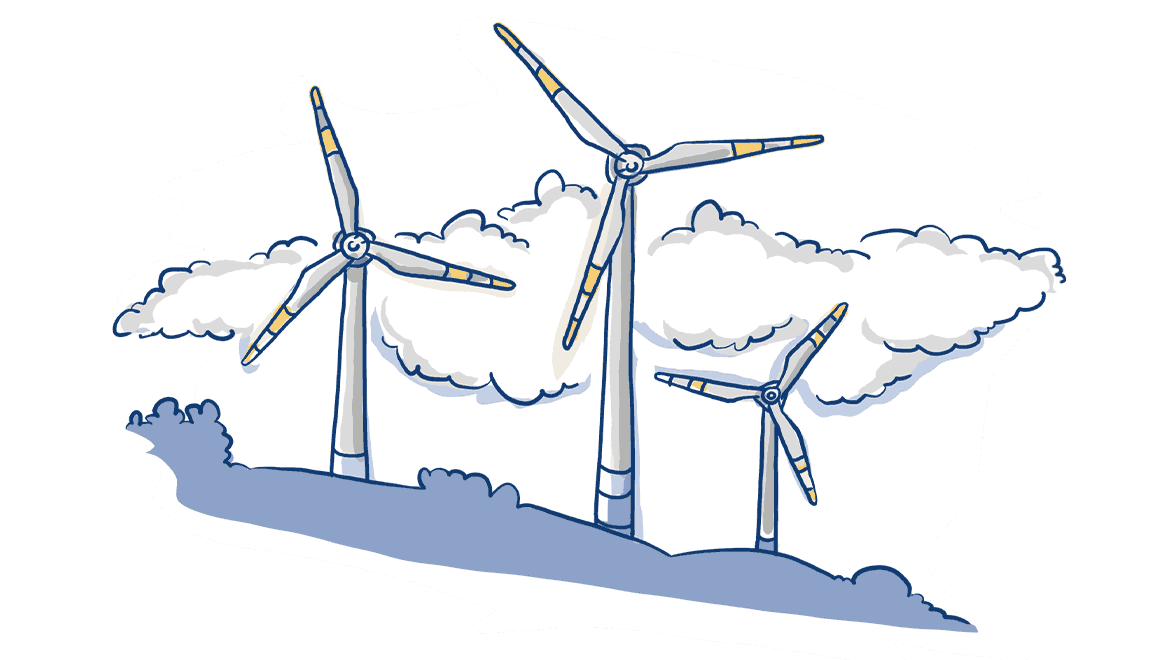 Metzler Asset Management ist seit über 20 Jahren einer der führenden Vermögensverwalter für nachhaltige Kapitalanlagen. Mit dem Metzer Global Ethical Values wird die nachhaltig ausgerichtete Publikumsfondsfamilie nun um den ersten eigenen indexnahen Aktienfonds erweitert. Der Fonds wird nach Artikel 9 der EU-Offenlegungsverordnung klassifiziert und strebt ein ökologisches Nachhaltigkeitsziel durch die Reduktion von CO2-Emissionen an. Zudem berücksichtigt er strenge Nachhaltigkeitskriterien ethisch und nachhaltig orientierter Anleger.
Global Ethical Values Index als Referenzportfolio
Als Referenzindex für den Fonds dient der Global Ethical Values Index (GEVX), aufgelegt im September 2021. Der GEVX ist ein globaler Aktienindex, der von der Börse Hannover in Zusammenarbeit mit der Nachhaltigkeits-Ratingagentur MSCI ESG Research, dem Indexprovider Solactive AG, dem NKI – Institut für Nachhaltige Kapitalanlagen und der Metzler Asset Management GmbH konzipiert wurde. Er umfasst 679 Unternehmen (Stand 22. September 2021), die nach den im Indexleitfaden definierten ESG-Vorgaben aus dem Anlageuniversum des Mutterindex herausgefiltert werden. Dieser Mutterindex ist der Solactive GBS Developed Markets Large & Mid Cap USD, der ähnlich dem MSCI World die Wertentwicklung von Aktien großer und mittelgroßer Unternehmen der entwickelten Länder abbildet und mit 1.637 Unternehmen etwa 85 % der Streubesitz-Marktkapitalisierung jedes Landes aus dem Universum abdeckt.
Das dreistufige Verfahren für die Auswahl der Unternehmen aus dem Anlageuniversum des Mutterindex ist in dieser Form bisher einzigartig.
Basis der GEVX-Konstruktion sind Ausschlüsse
In einem ersten Schritt werden Unternehmen mit kontroversen Geschäftspraktiken ausgeschlossen. Diese umfassen schwere und sehr schwere Verstöße gegen den UN Global Compact, die UN-Leitprinzipien für Wirtschaft und Menschenrechte sowie die ILO-Kernarbeitsnormen. Zudem werden kontroverse Geschäftsfelder ausgeschlossen, zum Teil durch Umsatzschwellen. Durch die klimabezogenen Ausschlusskriterien kann der CO2-Fußabdruck1 des GEVX gegenüber dem des Mutterindex und des MSCI World Index um ca. 45 % respektive 43 % signifikant reduziert werden (Stand 16. August 2021). Letzteres gelingt insbesondere mit dem konsequenten Ausschluss von Geschäftsaktivitäten aus den Bereichen Öl und Gas, Kohleabbau und Kohleverstromung sowie jeglicher treibhausgasintensiver Geschäfte (Scope 1 und 2). Darüber hinaus ist der GEVX der erste Aktienindex, dessen Nachhaltigkeitskriterien den strengen Anforderungen für ethisch-nachhaltige Kapitalanlagen der christlichen Kirchen in Deutschland und der katholischen Kirche in Österreich sowie des "Österreichischen Umweltzeichens 49" entspricht (s. Abb. 1).
Weitere Eingrenzung durch Best-in-Class- und Best-in-Progress-Selektion
Die nach den Ausschlüssen verbleibenden Werte des Mutterindex werden in einem zweiten Schritt einem Rating nach ethischen, sozialen und ökologischen Kriterien ("ESG-Rating") unterzogen. Die Unternehmen müssen ein MSCI-ESG-Rating von mindestens BBB (Skala CCC bis AAA) haben. Unternehmen ab einem BBB-Rating werden auf der Grundlage der Entwicklung ihres ESG-Ratings bewertet. Die Titel werden nach einem Best-in-Class- als auch einem Best-in-Progress-Ansatz ausgewählt: Beim Best-in-Class-Ansatz kommen nur Titel von Unternehmen in Betracht, die beim Nachhaltigkeitsmanagement innerhalb ihrer Branche bereits ein vergleichsweise hohes Niveau erreicht haben; der Best-in-Progress-Ansatz setzt auf Titel, die in den vergangenen Jahren die größten Fortschritte im gesellschaftlichen Bereich oder beim Klimawandel gemacht haben. Mit der Kombination beider Ansätze lässt sich das Anlageuniversum möglichst breit halten; zudem werden auch transformationsbereite Unternehmen berücksichtigt, die beispielsweise den Übergang hin zu einem treibhausgasärmeren Geschäftsmodell vorantreiben.
Indexoptimierung zur neutralen Abbildung des Mutterindex
Im dritten Schritt wird mithilfe intelligenter Indexoptimierung eine nahezu neutrale Abbildung der Regionen- und Branchengewichte des Mutterindex sichergestellt. Durch die vorhergehende normen-, werte- und vor allem klimabasierten Ausschlüsse reduziert sich das Anlageuniversum des GEVX jedoch signifikant – von anfänglich 1.637 auf 679 Unternehmen. Somit würde die Regionen- und Branchenallokation des GEVX vom ursprünglichen Indexuniversum deutlich abweichen. Durch eine Umverteilung der Komponentengewichte im GEVX lässt sich dies allerdings nahezu kompensieren, sodass ein über Regionen und Sektoren breit diversifiziertes Portfolios gewährleistet ist.
Überzeugender Track-Record
Die Erfahrungen der letzten Quartale und insbesondere in der Coronapandemie zeigen, dass die Wertentwicklung nachhaltiger und vor allem klimafreundlicher Investitionslösungen häufig besser ist als die der herkömmlichen Strategien. So schnitt der GEVX deutlich besser ab als sein Mutterindex und auch als der MSCI-World-Index. Der auf Nachhaltigkeit ausgerichtete Aktienindex MSCI World SRI blieb ebenfalls hinter der Wertentwicklung des GEVX zurück (s. Abb. 2). Nicht zuletzt regulatorische Vorgaben werden unseres Erachtens auch in Zukunft die Wertentwicklung nachhaltiger bzw. klimafreundlicher Anlagen stützen.
Global Ethical Values Index – historische Wertentwicklung1
Das Anlageprodukt: Metzler Global Ethical Values Fonds
Metzler Asset Management hat zum 22. September mit dem Metzler Global Ethical Values (ISIN: DE000A2QGBH0) den ersten Publikumsfonds auf den GEVX aufgelegt – mit Vertriebszulassung in Deutschland und Österreich. Lizenzgeber des GEVX ist die Börse Hannover; vorerst hat Metzler die exklusiven Lizenzrechte.
Der Publikumsfonds ist aufgrund der zugrunde liegenden strengen ESG-Kriterien und der konsequenten Ausrichtung auf eine deutliche Reduktion von Emissionswerten einer der ersten am europäischen Markt, der den Anforderungen von Artikel 9 der EU-Offenlegungsverordnung genügt. Für den österreichischen Markt wurde darüber hinaus das sogenannte "Österreichische Umweltzeichen 49" beantragt – es zertifiziert ethisch orientierte Projekte und Unternehmen im Finanzbereich, die Gewinne durch nachhaltige Investitionen erzielen.
Der Metzler Global Ethical Values Fonds ist aufgrund seiner Ausrichtung besonders interessant für institutionelle Investoren und Privatkunden, die am Ertragspotenzial globaler Aktien unter gleichzeitiger Berücksichtigung stringenter ESG-Kriterien partizipieren möchten. Da der Publikumsfonds ein indexnah verwaltetes Sondervermögen mit geringen aktiven Anteilen ist, lässt er sich vergleichsweise kosteneffizient und damit renditeoptimiert managen.
Das "Österreichische Umweltzeichen 49" wurde vom Bundesministerium für Nachhaltigkeit und Tourismus für den Publikumsfonds "Metzler Global Ethical Values" verliehen, weil bei der Auswahl von Aktien neben wirtschaftlichen auch ökologische und soziale Kriterien beachtet werden. Das Umweltzeichen bestätigt, dass diese Kriterien und deren Umsetzung geeignet sind, entsprechende Aktien auszuwählen. Dies wurde von unabhängiger Stelle geprüft. Die Auszeichnung mit dem Umweltzeichen stellt keine ökonomische Bewertung dar und lässt keine Rückschlüsse auf die künftige Wertentwicklung des Anlageproduktes zu.
Weitere Informationen zum Metzler Global Ethical Values erhalten Sie unter Fondspreise & Dokumente. Näheres zum ESG-Ansatz im Metzler Asset Management erfahren Sie im Bereich Nachhaltigkeit.
1Bemessen an der durchschnittlich verursachten THG-Emission pro 1 Mio. EUR Umsatz
More articles
The contents published on the Metzler website are intended solely for information purposes.
Please note that the documents provided on this website regarding investment funds administered by Metzler Ireland Limited are a non-binding English translation of the original German documents.
Please also read the important information below in which the contractual, legal and regulatory conditions applicable to investments in investment funds are explained.
By accessing the Metzler website, users declare their agreement with the legally binding conditions of use and with the liability exclusion.
General restrictions
The Metzler website contains information on various investment funds administered by capital management companies in a number of countries. These investment funds can be distributed in different countries under certain circumstances. Details on the distribution licenses of individual investment funds can be found in the relevant sales documents and in the fund factsheets. This information is intended solely for investors in countries where the fund concerned is licensed for distribution. The information below is not intended for publication or for use by any person or company in a country in which a fund is not licensed for distribution or in which the publication or use of the information below would contravene statutory regulations or administrative procedures. In particular, this information and the investment fund shares are not intended for distribution in the United States of America or for persons who are nationals of the United States of America, companies domiciled there, or agents acting on behalf of such persons or companies. The information contained in the following pages does not constitute an offer or solicitation to acquire or dispose of any investment shares in one of the listed funds in a country in which the making of such an offer or solicitation would contravene the law; nor is the aforesaid information intended for such persons or companies to whom or to which the making of an offer or solicitation would be in contravention of the law; nor is it intended for agents acting on behalf or in favor of such persons or companies.
Liability for contents
Metzler Asset Management GmbH permanently examines and updates the information on its website. However, it cannot guarantee that these web pages are permanently updated; nor can it accept any guarantee for the correctness or completeness of the contents provided in these pages. Unless proof of willful misconduct or gross negligence can be provided, no liability claims can be accepted in respect of damages whether of a material or immaterial kind. All offers are non-binding and subject to confirmation. Metzler reserves the right to make unannounced alterations, supplements or deletions to parts or all of the web pages and to temporarily or finally suspend publication thereof.
Links
Our website contains links to external websites of third parties, the contents of which we are unable to influence. For this reason Metzler is unable to accept any guarantee for these external contents. The provider or operator of these linked web pages is responsible at all times for the contents of these pages. At the time the links were established, an examination was made to discover any potential legal violations. No unlawful contents were recognized at the time of linking. However, a permanent control of the contents of linked pages cannot be reasonably expected unless a concrete suspicion of a legal violation exists. We shall immediately remove any links if we receive knowledge of legal transgressions.
Subscribing shares or units – no investment advice
The contents of the Metzler website do not constitute investment advice; nor do they constitute a concrete recommendation or solicitation to acquire or dispose of shares or units in funds; nor are the contents intended to form the basis of a contract or component of a contract. The sole binding foundation for subscribing shares or units in a fund are the documents stated in the subscription application of the investment fund (e.g. the sales prospectus, the key investor information document, contractual conditions, annual and interim reports, company's memorandum and articles of association or other applicable documents and provisions). These documents may be obtained free of charge from:
Metzler Asset Management GmbH
Untermainanlage 1
60329 Frankfurt/Main
Postfach 20 01 38
60605 Frankfurt/Main
Germany
Phone: (+49 - 69) 21 04 - 11 11
Fax: (+49 - 69) 21 04 - 11 79
Please read these documents carefully before you make an investment decision/recommendation as they contain precise information on the investment goals of the funds and the risks accompanying these goals.
Copyright
The contents and items compiled by Metzler on this website are subject to German copyright and trademark law. Any copying, processing, distribution or other form of exploitation beyond the copyright limits of the copyright and trademark law require the written consent of Metzler. Downloads and copies of this website are only permitted for private, non-commercial use.
Place of jurisdiction
Place of jurisdiction is Frankfurt/Main, Federal Republic of Germany.
Risk note
Please be aware of the risks associated with every investment decision. Please bear in mind that past performance and profits are not necessarily an indication of future performance and that no guarantee or assurance can be given for an investment's future success. The value of the investment units and their returns are subject to a number of risks, such as stock market or exchange rate risks, and can thus rise or fall. It is possible that an investor might not get back the amount invested or might even sustain a loss. Please also bear in mind that an investment in funds is also subject to a vast range of other risks in addition to stock market and exchange rate risks (examples are investment focus, fund management, price developments, general economic developments etc.) which make it impossible to guarantee the success of an investment. The fiscal treatment of your investment fund distributions can be subject to changes by the legislator or to differing interpretations on the part of the fiscal authorities.
Status: April 2020