Several years of experience doing business in Japan
Japan is the most important foreign market for Metzler Asset Management. In 2001, we established Metzler Asset Management (Japan) Ltd. in Tokyo. Today, we count several major Japanese companies and pension funds among our clients, and our staff members in Tokyo have established themselves as renowned contacts for institutional clients in Japan. Portfolio management is carried out by Metzler Asset Management in Frankfurt, while client services and reporting in Japanese are provided by our colleagues in Tokyo. Since opening the Tokyo office, the number of Japanese clients and the volume of our Japanese business have grown steadily, as has our staff in Japan.
Besides our asset management services, Metzler also advises Japanese companies on M&A transactions in Germany – on the sell side as well as the buy side. Factors that contribute decisively to our business success include our deep understanding of Japanese investors and their cultural particularities as well as our strong ties to an extensive network of leading companies and the public sector in both Japan and Germany.
Last but not least, we support our Japanese clients through all phases of their real estate investments in the USA and Germany.
Portfolios with Japanese equities – mutual funds and special AIFs
In 2004, we launched the Metzler Japanese Equity Sustainability Fund as a UCITS fund in Ireland for German and European clients. The Metzler Focus Japan Sustainability fund followed in 2006. Both funds are managed locally in Tokyo by Japanese cooperation partners – equity market experts with in-depth knowledge of the market and many years of experience.
Each portfolio is available as both a mutual fund and a special AIF. The mutual funds each have two share classes:
Metzler Japanese Equity Sustainability Fund
Class A, ISIN: IE0003722711
Class B, ISIN: IE00B42CGK39
Metzler Focus Japan Sustainability
Class A, ISIN: IE00B1F1VT06
Class BN, ISIN: IE00BF2FJM28
The value fund: Metzler Japanese Equity Sustainability Fund
The Metzler Japanese Equity Sustainability Fund follows an active, value-oriented investment approach. The asset managers invest in equities of Japanese companies that aim to improve their earning power by restructuring existing business areas or developing new business models. The downside risk of such stocks is usually limited, as weak corporate growth and low past earnings are already reflected in the share price ("value"). The corresponding valuation discount reflects a share's price potential if corporate earnings should improve.
The fund invests in small-, mid- and large-cap Japanese equities from the TOPIX universe (Tokyo Stock Price Index), an index that comprises more than 2,000 stocks. On average, the fund portfolio contains 50 to 120 stocks. Sustainability criteria (i.e. environmental, social and responsible corporate governance or ESG aspects) are explicitly taken into account in the investment process.
The fund is managed by the Japanese investment company T&D Asset Management Co., Ltd. (T&D) in Tokyo. Stock picking is based on a unique value score model developed specifically by T&D. Using this model, portfolio managers analyze all available company data and forecasts for each company included in the TOPIX benchmark. Current data is given greater weight than historical data. This method represents a systematic approach used by fund managers to search for companies that are expected to generate earnings growth in the long term. The thorough analysis of key company figures is supplemented by personal discussions with the management of promising companies. Only then do the fund managers decide whether to include a stock in the portfolio. The aim is to outperform the TOPIX benchmark.
Our cooperation partner and asset manager for this portfolio is T&D Asset Management, which is part of the T&D Life Group, Japan's fifth largest life insurer. At the end of 2020, T&D Asset Management had around USD 18 billion in assets under management.
Metzler Focus Japan Sustainability: a concentrated portfolio
Metzler Focus Japan Sustainability follows an active concentrated investment approach. The asset managers invest in around 25 to 30 shares in Japanese companies that, due to their leading market positions and reasonable valuations, benefit particularly from current investment themes – and their shares are thus expected to achieve above-average price performance. Stock picking is based on a comprehensive fundamental analysis of the companies. Sustainability criteria (i.e. environmental, social and responsible corporate governance or ESG aspects) are explicitly taken into account in the investment process. The fund's investment objective is to achieve long-term capital growth.
The Metzler Focus Japan Sustainability fund is managed by our cooperation partner Nissay Asset Management (NAM) in Tokyo. Its focus on 25 to 30 stocks results in a larger deviation from the TOPIX benchmark, but the heightened risks are offset by the opportunities for higher returns. Stock picking follows a bottom-up approach and is based on analysis of company data and on the company's valuation according to the internally developed "shareholder value system". The fund managers favor stocks that benefit particularly from current market trends, e.g. autonomous driving, e-mobility and climate protection. The aim is to outperform the TOPIX benchmark.
The cooperation partner and asset manager of this portfolio is Nissay Asset Management, the asset management company of the Nippon Life Group, Japan's largest life insurer. At the end of March 2021, Nissay Asset Management had approximately USD 280 billion in assets under management.
More information, sales prospectuses and key investor information documents (KIIDs) on these two mutual funds can be found here on our website under fund prices and documents.
Metzler Japanese Equity Growth: a strategy for special AIFs
Metzler Japanese Equity Growth is a growth-oriented strategy for Japanese equities managed by our cooperation partner Nissay Asset Management that we offer exclusively for special AIFs.
The Metzler Japanese Equity Growth strategy focuses on achieving long-term capital growth by investing in equities from innovative growth areas. The portfolio managers look for investment opportunities in companies that achieve high and stable profitability with their business models and grow at a steady rate. In the medium to long term, the objective is to achieve stable excess returns over those achieved by the TOPIX. For individual stock picking of 50 to 60 stocks, Nissay Asset Management uses its own valuation indicators. Sustainability criteria (i.e. environmental, social and responsible corporate governance or ESG aspects) are explicitly taken into account in the investment process for this portfolio.
Combining different Japanese equity strategies
Looking at past performance, combining equal weights of the value-oriented strategy, Metzler Japanese Equity Sustainability Fund, with the more growth-oriented strategy, Metzler Focus Japan Sustainability, e.g. by splitting the investment amount between the two funds, results in quite good coverage of the MSCI Japan index. By weighting the two styles "value" and "growth" equally, the Japanese portfolio takes on a "blend character" with the goal of outperforming the benchmark via active single stock picking. Of course, blend ratios other than 50/50 are also possible.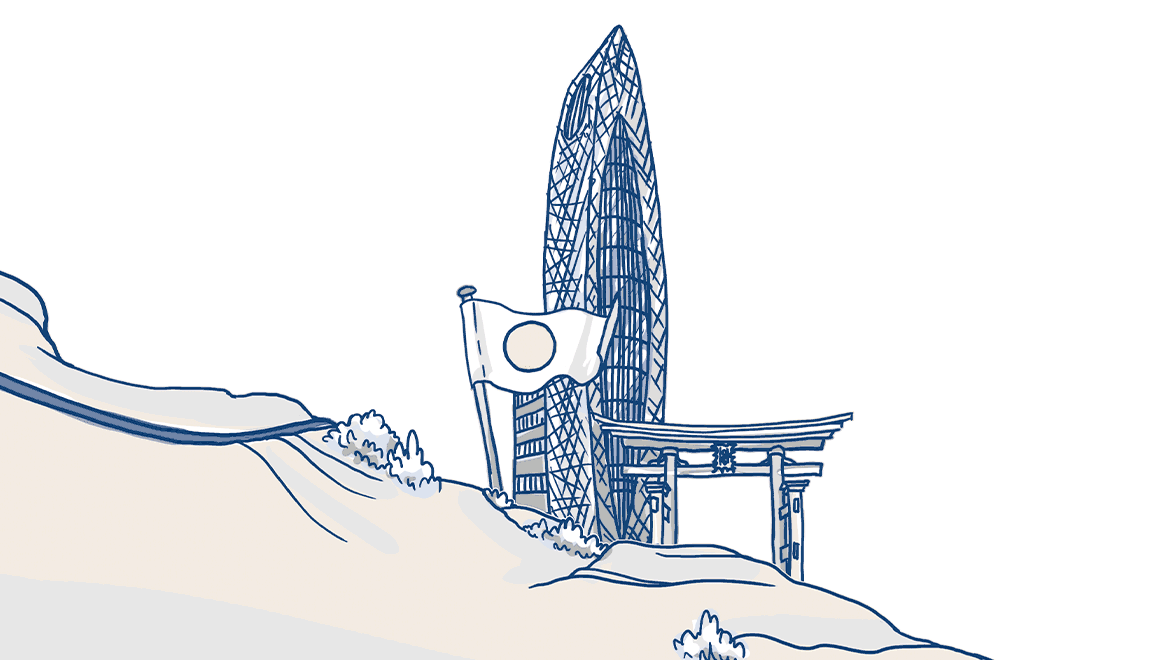 Classification based on Article 8 (SFDR); consideration of sustainability criteria and ESG integration
Both cooperation partners integrate ESG evaluation into their investment processes when compiling the Japanese equity portfolios. The funds are compliant with Article 8 of the EU Sustainable Finance Disclosure Regulation (SFDR). Both asset managers, T&D Asset Management and Nissay Asset Management, have signed the UN Principles for Responsible Investment (UN PRI).
T&D Asset Management considers all available non-financial ESG information in the analysis and evaluation of companies, including the environmental and social impacts of the company's products and services as well as the company's stakeholder relationships, governance structure, governance issues, and medium- to long-term management strategy.
Nissay Asset Management (NAM) believes that non-financial criteria, e.g. ESG factors, are essential for predicting long-term earnings accurately. NAM integrates ESG evaluation into the investment process in order to optimize stock forecasts. This leads to better performance in the long run. When analyzing ESG factors, NAM focuses on corporate initiatives that can improve shareholder value. At NAM, ESG research is carried out by sector analysts who maintain company contacts, establish ESG rating scores, and incorporate ESG evaluation into long-term earnings forecasts.
Integration of ESG evaluation into the investment process
Advisory services and support for German-Japanese corporate transactions (mergers & acquisitions)
We combine several years of M&A transaction experience with specialized knowledge of the sector and considerable execution expertise in all project phases. Our transaction specialists monitor the markets closely. We are in constant dialogue with relevant market players and are thus always in step with the latest developments. Exclusive Metzler contacts at the highest level help to provide our clients with exclusive access in both Germany and Japan. We utilize our extensive network to bring our clients in Germany and around the world into direct contact with the appropriate dialogue partners. A wide range of transaction closings and excellent references speak for themselves. We advise our clients on all M&A transactions, including shareholder restructurings and stock-exchange transactions. Relevant Japanese investors are approached directly in Japanese.
Contact:
Jens Hausmann, Managing Director of Metzler Corporate Finance
Phone: +49 69 2104-4913
Email: Jens.Hausmann@metzler.com
Nippon Life acquires a strategic stake in DWS
NTT Docomo acquires 95.8% of shares in Net Mobile
Daido Life Insurance establishes a strategic stake in Nürnberger Versicherung
SCHOTT MORITEX is sold to CITIC Capital
Topcon makes a public takeover offer to ifa systems
CERAM Group is sold by the Frauenthal Group to IBIDEN
Real estate expertise for projects in Japan
Our Real Estate Advisory team advises institutional investors on constructing real estate portfolios via indirect real estate investing (real estate funds). We provide advisory services based on our in-house research and decades of experience in the real estate sector and with real estate funds. We have a good overall picture of more than 300 providers of real estate funds active in the market and their diverse product ranges. We have contacts to providers in Europe, Asia (APAC) and the USA. Thanks to this comprehensive picture, we can recognize market trends at an early stage and identify regional and qualitative differences – in the markets but also in the products and the management thereof.
In the USA, Metzler is represented by the asset manager Metzler Realty Advisors whose expertise enables us to offer a special service in the USA and Japan. Here, we assess providers, markets and specific (fund) investments within the scope of Real Estate Advisory and can verify their quality on site. In addition, Metzler Realty Advisors also provides support for direct investments in the USA. In Japan, Metzler Asset Management Japan in Tokyo makes our services available to Japanese investors and asset managers – with Japanese business contacts on site in Japan and strong regional presence in the real estate markets of Europe and the USA. For German investors, we accompany real estate investments in Japan and coordinate execution individually with the client.
Extensive German-Japanese network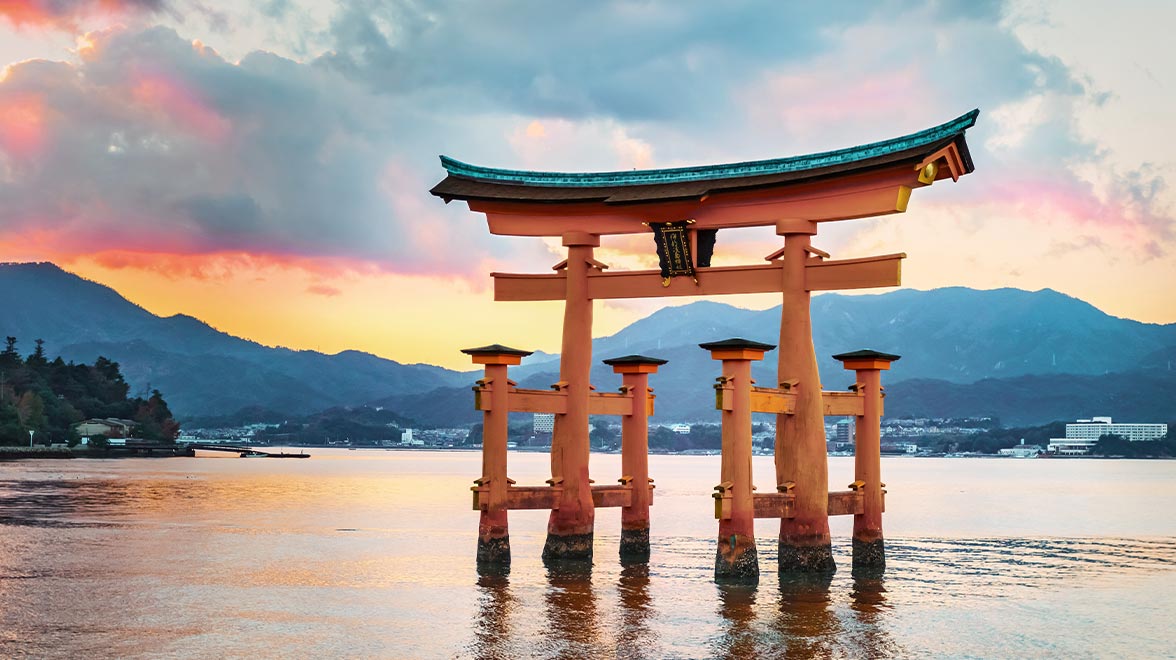 Metzler's close connection to Japanese culture goes back several decades. Gerhard Wiesheu, Member of the Executive Board at B. Metzler seel. Sohn & Co. Aktiengesellschaft, first visited Japan in 1981, a trip that marked the beginning of a deep passion and admiration for the country. Mr. Wiesheu lived in Japan for ten years and learned Japanese. His personal and professional ties to Japan have remained very close even after his return to Germany in the late 1990s. As Chairman of the Japanese-German Business Association (DJW) and Chairman of the Foundation Board of the Japanese-German Center in Berlin, Mr. Wiesheu's key objective is to forge even closer ties between the two countries and to bring Japanese culture to an ever wider audience in Germany.
As an Honorary Member of the Board of Trustees of the Bayreuth Festival, Mr. Wiesheu welcomes many guests from Japan to Germany every year. As President of Frankfurt Main Finance, he believes it is important not only to promote the ongoing development of Frankfurt as a financial center, but also to increase the number of Japanese banks and financial service providers in Frankfurt. The largest annual Japanese film festival held outside of Japan, the "Nippon Connection", and the Japanese Main Festival "Main Matsuri" are supported regularly by Metzler Bank.
The staff of the Metzler Japan Desk in Frankfurt provides comprehensive advisory services to the European headquarters of Japanese companies and organizations in the appropriate local language. These contacts are an ideal complement to the support services provided to Japanese parent companies in Japan by the Metzler team in Tokyo.
All employees in Tokyo and Frankfurt are committed to expanding the already close contacts even further, offering our clients excellent financial services and business opportunities in Japan and Germany, and continuously working to expand bilateral cooperation between Germany and Japan.
Your personal contacts