Responsible investment: an element of portfolio optimization
In addition to assessing purely financial criteria, Metzler Asset Management GmbH aims to determine whether and in what way companies consider environmental, social and governance aspects. A broader database aims to improve company stock picking and thus the risk-return profile of the portfolio.
QbrickS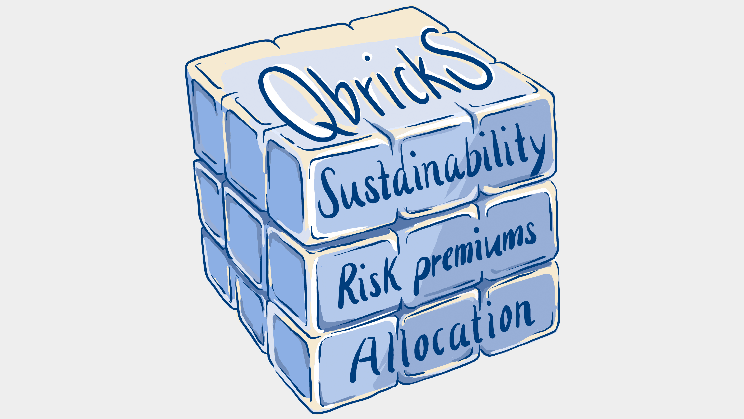 For 20 years now, our asset management approach has implemented sustainability aspects into individual portfolios on a modular basis. We have now enhanced this approach further in line with changing conditions.
With QbrickS, we can offer our clients a complete concept that includes client-specific consulting, customized implementation and comprehensive reporting. With this, we meet our clients' most diverse requirements – whether strongly oriented towards value, economic parameters or regulatory restrictions.
Your contacts at the Sustainable Investment Office
Metzler Asset Management GmbH bundles its sustainability activities in a Sustainable Investment Office (SIO) under the leadership of Jan Rabe and Daniel Sailer. The aim of the SIO is to effectively implement and further develop Metzler's ESG strategy. The SIO combines special expertise in ESG research, asset management, ESG reporting and client-specific advisory services.
You can contact the SIO by e-mail at sustainableinvestments@metzler.com or follow #MetzlerESG on social media.