An event of Metzler/Payden, LLC, Metzler Pension Management and American Chamber of Commerce in Germany
Expert Briefing
Invitation to a personal exchange on November 8, 2022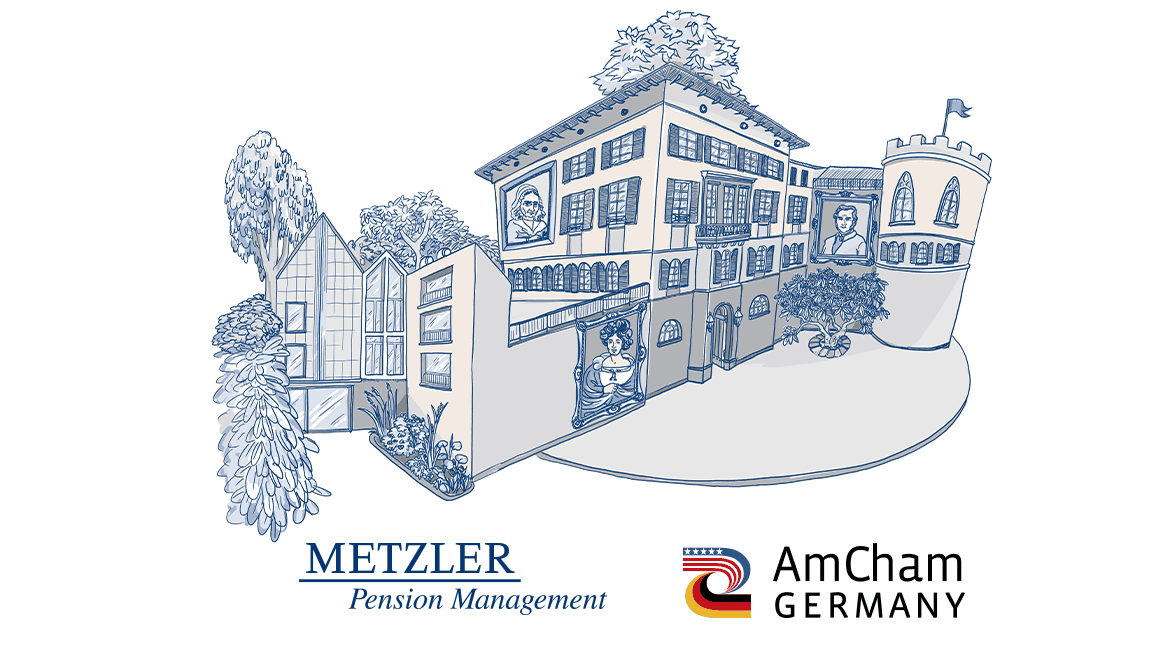 We would like to invite you to attend our event Expert Briefing "Corporate Pension Schemes" on November 8, 2022 at 6:00 p.m. at the Metzler House in Frankfurt-Bonames.
In an exclusive circle with experts from Citigroup and General Electric, we will shed light on the various corporate pension options for international corporations.
Metzler/Payden LLC, Metzler Pension Management and the American Chamber of Commerce in Germany look forward to having a valuable exchange of ideas with you. Please note that the event will be held in English.
Since the event could not take place on July 5, 2022 as originally planned, we would now be pleased to welcome you on November 8, 2022.
The event has awakened your interest? Then please register with Silke Jacobsen by October 25, 2022.
6:00 p.m.: Reception

6:30 p.m.: Words of Welcome
Joannis Karathanasis, Managing Director, Metzler/Payden, LLC
Daniel Andrich, Managing Director, American Chamber of Commerce in Germany
6:45 p.m.: General Update on Pensions: Overview of the Pension Landscape at GE
Dana Kiefer, Executive Regional Pension & Benefits Leader, General Electric
7:00 p.m.: Cross-Border Pension Management: A Solution for Conflicting Balance Sheet Targets
Stefan Hafke, Member of the Executive Board, Citigroup Global Markets Europe AG
Martin Thiesen, Managing Director, Metzler Pension Management GmbH
7:15 p.m.: Defined Contribution Scheme in Germany: The Metzler Sozialpartner Pensionsfonds – What Can Companies and Employees Expect?
Christian Pauly, Director/Authorized Signatory, Metzler Sozialpartner Pensionsfonds
7:30 p.m.: Q&A

7:45 p.m.: Flying Buffet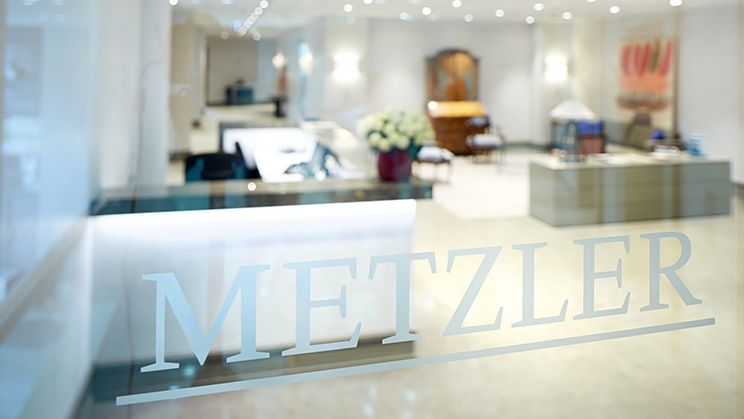 Metzler House

Alt Bonames 6
60437 Frankfurt/Main
Contact