Eine Werbemitteilung der Metzler Asset Management GmbH - 20.4.2021
An experienced bridge builder between the Japanese and German capital markets, Hiroki Wiesheu is the new Managing Director in Japan
As of April 1, 2021, Metzler Asset Management (Japan) Ltd. (MAMJ for short) has a new President and CEO: Hiroki Wiesheu. The 32-year-old has been with Metzler for three years, including almost two years in Tokyo. In 2019, he took over responsibility for Metzler's Japanese business and became Representative Director and Deputy President of Metzler Asset Management in Tokyo. He now replaces the previous Managing Director of MAMJ, Hiroto Makino.
Hiroki Wiesheu is an experienced bridge builder between Japan and Germany, two very different countries. "My mother is Japanese and my father is German. Growing up, I felt at home in different, sometimes contrary, worlds in Bavaria, Japan and Frankfurt," Wiesheu describes. Born in Freising in upper Bavaria, Wiesheu spent most of his childhood in Japan where his father worked for a German bank. At the beginning of his high school years, the family moved back to Germany due to his father's job. Wiesheu graduated with two high school diplomas: the German Abitur and the Japanese diploma. Wiesheu also found time for competitive sports on the side. As an enthusiastic track and field athlete, he won the state championships twice – in long jump and the 100-meter sprint.
Hiroki Wiesheu received a bachelor's degree in 2010 and a Master of Science in business administration with a focus on finance in 2012 from the University of Mannheim in Germany. He spent one semester abroad at the renowned Hitotsubashi University in Tokyo. Wiesheu gained work experience at Commerzbank in London and Frankfurt, including three years in the equity capital markets division. In 2015, he started working for Rothschild in Frankfurt as Vice President of Equity Advisory and M&A. In 2018, Wiesheu joined Metzler where he gained extensive insight into Metzler Asset Management, initially in Frankfurt.
According to the new President and CEO of MAMJ, the Japanese capital market is broadly diverse. "With a volume of around EUR 4 trillion, Japan is the world's second-largest market for institutional investments after the USA. In the current low interest rate environment, institutional investors from Japan need to diversify their investment strategies more at an international level rather than focusing on domestic asset classes. They therefore tend to invest in foreign equities," says Wiesheu. "We aim to take advantage of the arising business opportunities even more. I am confident that, as a well-suited partner for cross-border investment solutions, we will succeed in doing so, especially on the equity markets."
Wiesheu has repeatedly proven to be an effective "interpreter" of language and culture between Japan and Germany. These skills will serve him well for the challenges he faces in his new role as CEO and President of MAMJ.
In Japan, Wiesheu's knowledge of the German and Japanese capital markets and his bi-cultural background are highly appreciated. In 2020, he was appointed the youngest member of Keizai Doyukai, one of the most important networks of business leaders in Japan.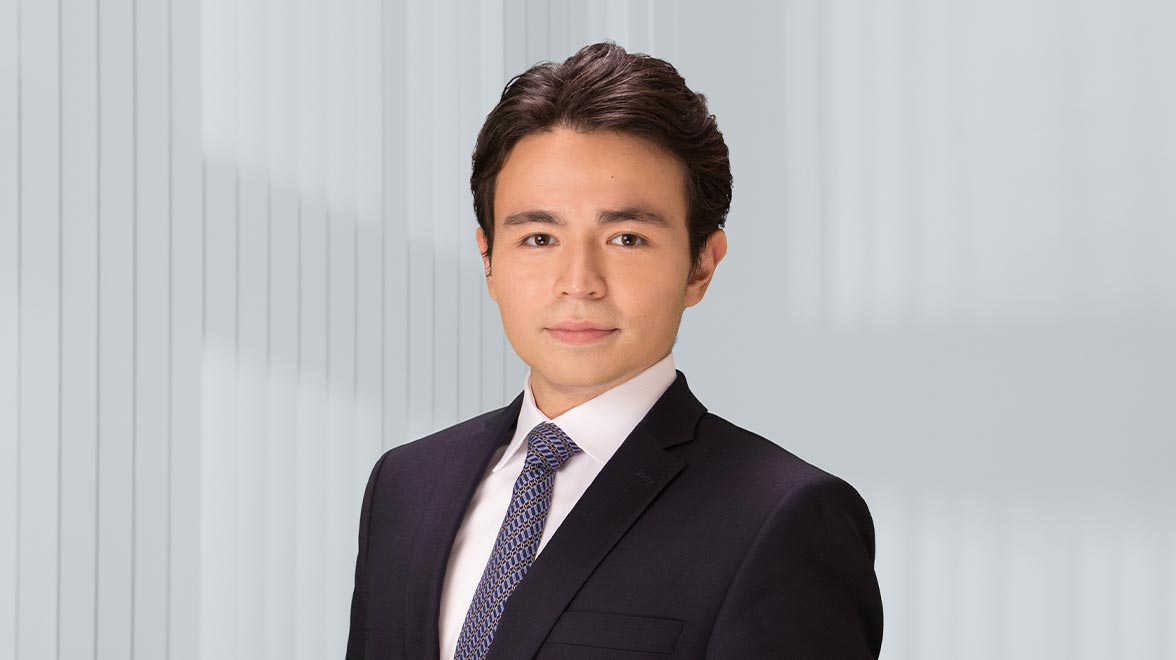 More articles