Information für professionelle Kunden - 20.6.2022
Drei Fragen zum Thema Reporting und Digitalisierung
The article is not available in the chosen language und will therefore be displayed in the default language.
Nicole Reising arbeitet seit 2008 bei Metzler und ist seit 2018 Geschäftsführerin der Metzler Asset Management GmbH. Sie verantwortet den Bereich Risk & Operations, das heißt die Abteilungen Datenmanagement, Fondsadministration, Fondsrisikocontrolling, Middle-Office & Advisory-Desk und Reporting. Zuvor leitete sie das Client-Account- & RFP-Management und war von 2015 bis 2016 für das Reporting zuständig.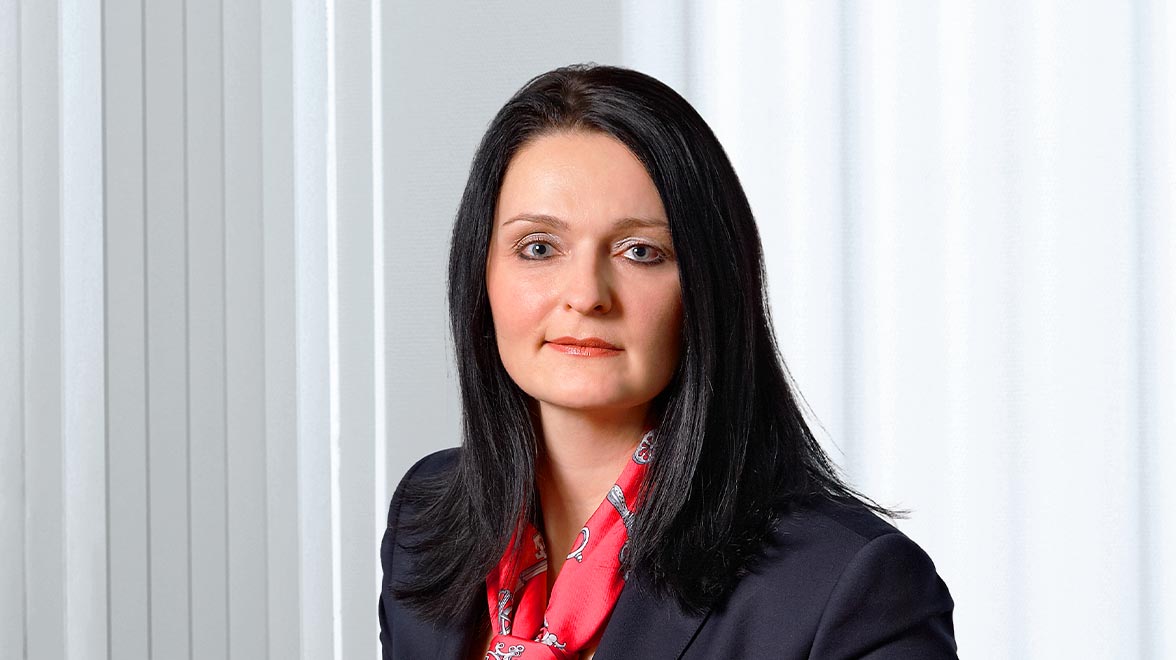 Vergangenes Jahr haben Sie Ihr Kundenreportingtool deutlich modernisiert. Woran arbeiten Sie derzeit?
In den vergangenen zwei Jahren haben wir den Fokus auf Usability und Look gelegt, nun gehen wir an die Inhalte unseres One-click-Reporting. Alle abrufbaren Berichte überarbeiten wir derzeit inhaltlich, sodass sie den Anforderungen unserer Kunden noch besser gerecht werden. Auch das Layout wollen wir noch nutzerfreundlicher gestalten.
Neue Akzente finden sich auch im ESG-Reporting – Stichworte sind die implizite Portfoliotemperatur und die Messung der UN SDGs. Wie setzen Sie das um?
Mit der impliziten Portfoliotemperatur können unsere Investoren jetzt ihre Investments in Relation setzen zu den globalen Emissionszielen und auch zu den 17 von den Vereinten Nationen vorgegebenen Zielen für nachhaltige Entwicklung. Wir bewerten hierfür die positive und die negative Ausrichtung der Kapitalanlage im Hinblick auf die UN SDGs. Zentraler Aspekt bei den Zielen der Vereinten Nationen ist die Förderung des Wirtschaftswachstums bei nachhaltigem Ressourcenmanagement, die Reduktion der Unterschiede im Lebensstandard und das Schaffen von Chancengleichheit.
Wie relevant ist das Thema Digitalisierung für das Reporting von Metzler Asset Management?
Die Digitalisierung ist zentral für die Zukunftsfähigkeit unserer Organisation. Digitalisierte Prozesse ermöglichen es, noch besser und schneller auf die individuellen Bedürfnisse unserer Kunden einzugehen. Gerade im Kontext des Reporting wird dies sichtbar. Auch lassen sich Effizienzen und Synergien heben. Die Digitalisierung wird immer stärker zur Grundbedingung für den Arbeitsalltag der Zukunft. Das hat sich deutlich gezeigt während der langen und intensiven Zeit des Homeworking während der Coronakrise.
Dieses Gespräch und weitere wissenswerte Artikel lesen Sie im aktuellen Portfolio Insight.
More articles