13.10.2021
portfolio institutionell Awards 2021
The article is not available in the chosen language und will therefore be displayed in the default language.
Bereits zum vierten Mal war Metzler Capital Markets Sponsor für die portfolio institutionell Awards in der Kategorie "Beste Versicherung". Unter allen Teilnehmern dieser Kategorie setzte sich die Lebensversicherung von 1871 a. G. München als Siegerin durch.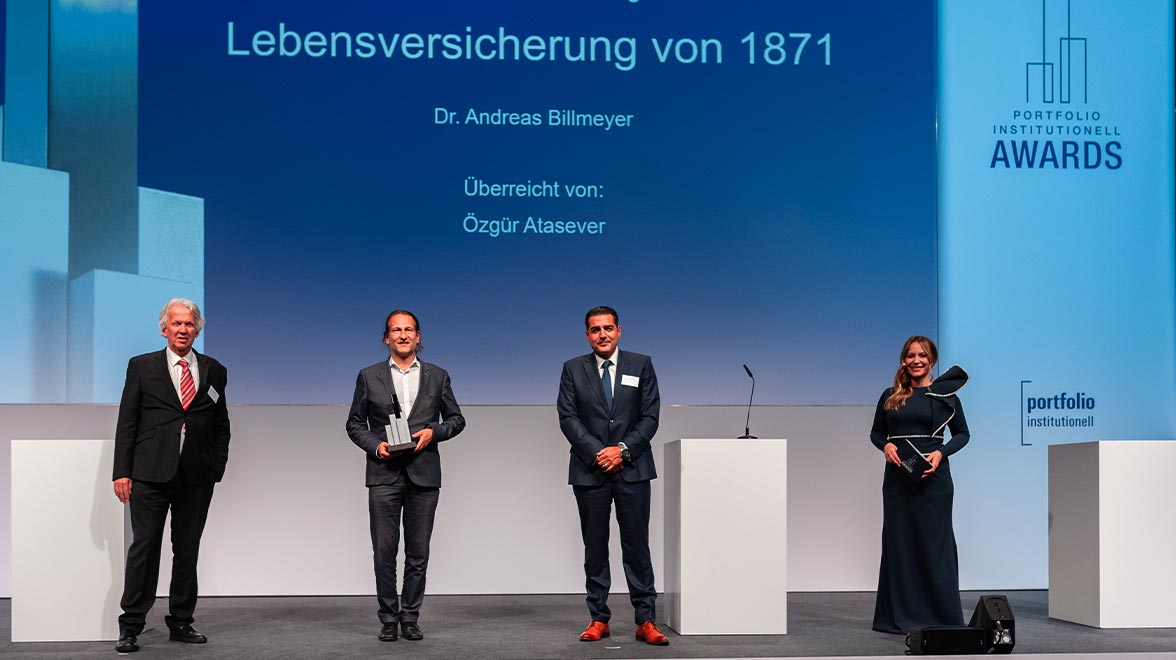 Den Preis überreichte Özgur Atasever, Head of Currency Management bei Metzler Capital Markets, am 1. September 2021. Die Versicherungswirtschaft sei eine der wenigen Branchen in einer Volkswirtschaft, deren Leistung für praktisch die gesamte Wirtschaft ein hohe Bedeutung habe. Entsprechend seien Versicherungen auch große Kapitalgeber: "Mit Kapitalanlagen von rund 1,7 Billionen Euro gehören Assekuranzen zu den größten und nicht zuletzt für uns wichtigsten institutionellen Investorengruppen in Deutschland", erläuterte Atasever. Gerade in Zeiten von Coronapandemie und Flutkatastrophen seien leistungsfähige Versicherungsunternehmen für die Gesellschaft wichtiger denn je – und müssten gleichzeitig hohe Belastungen aushalten. Um dazu trotz der Krisen in der Lage zu sein, sei eine erfolgreiche Anlagestrategie nötig, bei der die Sicherheit der Kapitalanlagen oberste Priorität habe. "Eine solche Strategie zu erarbeiten ist eine Leistung, die honoriert werden muss. Wir freuen uns daher sehr, die Auszeichnung für die beste Versicherung dieses Jahr an die Lebensversicherung von 1871 a. G. München überreichen zu dürfen", so Atasever.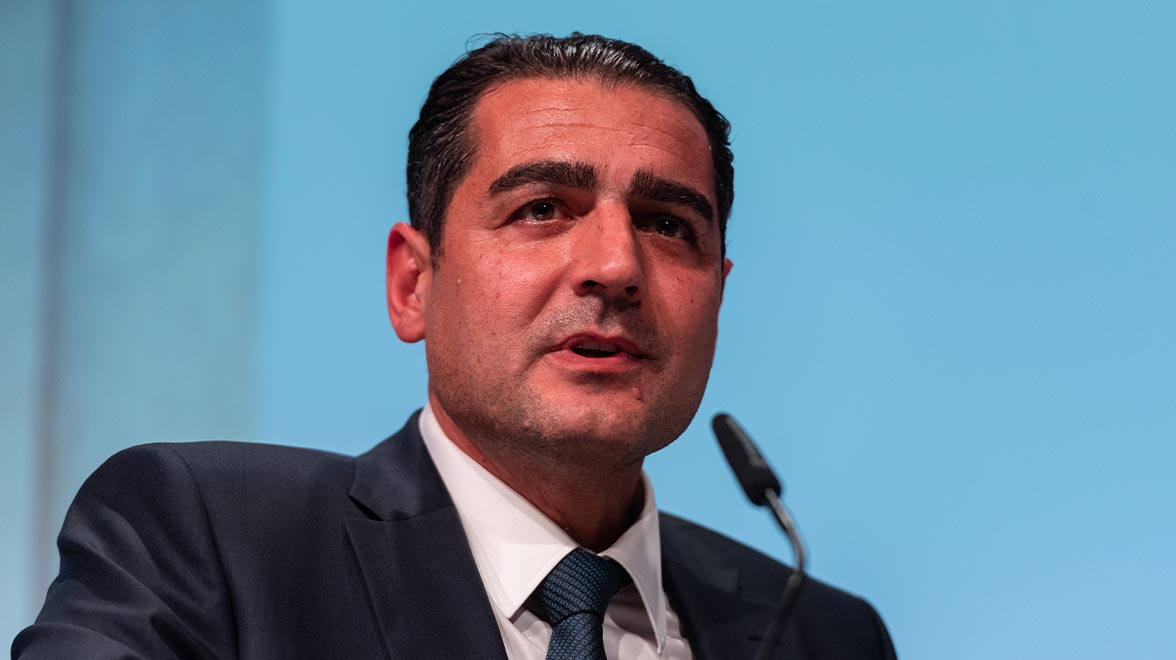 Die Awards-Verleihung am Abend bildete den Abschluss der Jahreskonferenz von portfolio institutionell, die den Teilnehmern ein abwechslungsreiches Programm bot mit dem Schwerpunktthema "Golden? Wild? Grün! Strategien für die 20er-Jahre". Dank des hochkarätig besetzten Podiums und der Fachreferenten fand ein reger und spannender Austausch statt. Achim Walde, Currency Management Advisor bei Metzler Capital Markets, diskutierte im Rahmen einer Expertensession mit professionellen Marktteilnehmern über das Thema "Emerging Markets – Stabilität statt ewiges Auf und Ab".
More articles