Information für professionelle Anleger - 21.11.2022
Best-Case-Szenario 2023: "Weiche Landung" der US-Wirtschaft
The article is not available in the chosen language und will therefore be displayed in the default language.
Für die meisten Volkswirte und Marktteilnehmer ist klar: Die aggressive Straffung der Geldpolitik der Federal Reserve wird bald zu einer Rezession in den USA führen. Doch oft kommt es anders als gedacht – Anleger sollten daher auch die übrigen Szenarien im Blick behalten.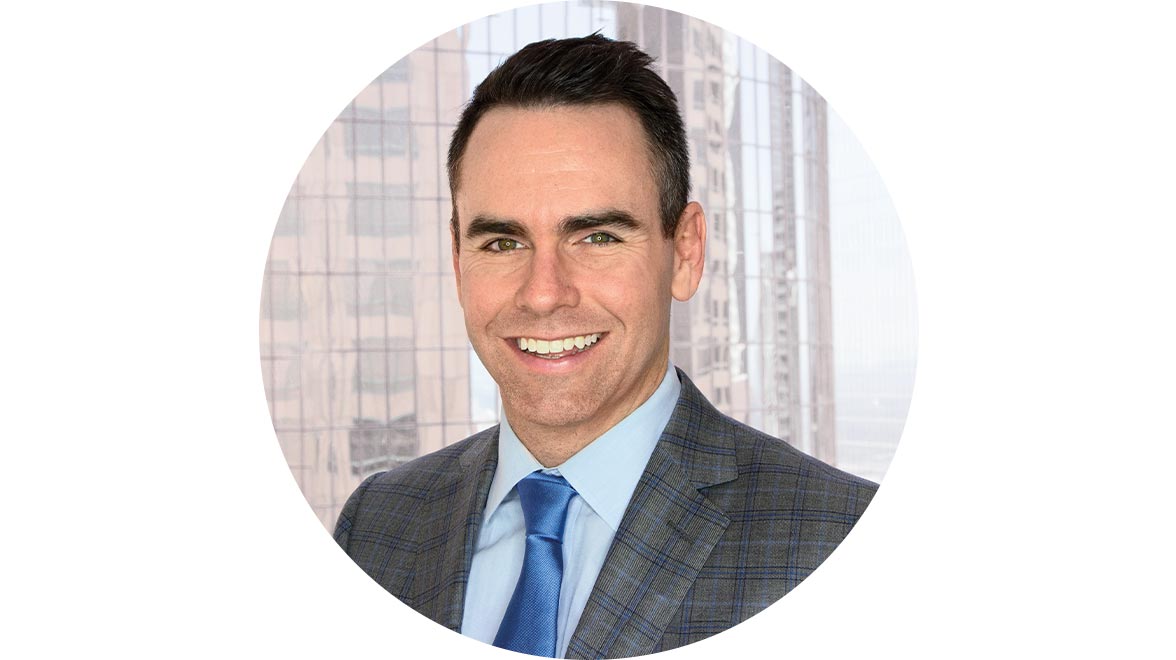 Fast alle Zeichen stehen auf Rezession
Derzeit ist kaum ein US-amerikanischer CEO zu finden, der für 2023 nicht mit einer Rezession rechnet. Aber Volkswirte haben sich in der Vergangenheit auch immer wieder geirrt, entsprechend konstatierte Paul Samuelson: "Ökonomen haben neun der letzten fünf Rezessionen vorhergesagt."1
Der Leading Economic Index (LEI) erreichte im Februar 2022 ein Rekordhoch und fiel bis September um 2,9 %. Auch Umfragen unter den Verbrauchern deuten auf die Abschwächung der Wirtschaft, beispielsweise sank die Stimmung der US-Verbraucher im Jahr 2022 deutlich und verharrt seither auf sehr niedrigem Niveau.
Obwohl viele Zeichen auf Rezession stehen, sollte für 2023 auch das Szenario einer möglichen "weichen Landung" der US-Wirtschaft in Betracht gezogen werden. Fünf Gründe sprechen unseres Erachtens für ein optimistischeres Szenario 2023:
1. Derzeit keine Rezession in den USA
Eine Rezession lässt sich nicht ausschließlich an der Entwicklung des Bruttoinlandprodukts (BIP) festmachen. Zu den anderen wichtigen Indikatoren zählen die Arbeitsmarktdaten. Bisher ließ sich vor Beginn einer Rezession stets ein Anstieg der Arbeitslosenquote um 0,5 Prozentpunkte beobachten (s. Abb.). Die Arbeitslosenquote in den USA ist jedoch 2021 um mehr als einen Prozentpunkt auf 3,5 % gesunken – den tiefsten Stand seit 50 Jahren. 2022 haben Unternehmen mehr als 3,8 Millionen neue Arbeitsplätze geschaffen. Selbst wenn sich das Beschäftigungswachstum 2023 verlangsamt, dürfte die Arbeitslosenquote weiter niedrig bleiben und möglicherweise sogar sinken.
Arbeitsmarkt als wichtiger Indikator für eine Rezession
2. Extreme Nachfrage nach Arbeitskräften lässt nach
Die Zahl der offenen Stellen stieg 2021 vor allem aufgrund des pandemiebedingten Arbeitskräftemangels stark. Unternehmen schrieben daraufhin mehr Stellen aus und boten höhere Löhne. Sinkt nun die extreme Nachfrage nach Arbeitskräften, weil sich die Wirtschaft abkühlt, verlangsamt sich das Lohnwachstum und auch Befürchtungen einer Lohn-Preis-Spirale dürften zurückgehen.
3. Lohnsteigerungen sind kein Grund zur Sorge
Lohnerhöhungen kommen den US-Verbrauchern zugute und kurbeln das Wirtschaftswachstum an. Bis September stiegen die Löhne und Gehälter im Jahresvergleich um 8,2 % und lagen damit sogar über der Kerninflation, die im Jahresvergleich zwischen 5 und 6 % lag. Einkommenszuwächse hängen eng mit den Verbraucherausgaben in den USA zusammen und geben der Wirtschaftstätigkeit deutlichen Rückenwind.
4. Übertreibungen wurden bereinigt
2022 sank das BIP in der ersten Jahreshälfte, Immobilien und Technologiewerte verzeichneten große Verluste. Extreme Entwicklungen in Wirtschaft und Finanzsystem wurden somit bereinigt und Voraussetzungen für ein gesünderes, ausgeglicheneres Wachstum geschaffen.
5. Wohnkosten als Treiber der Inflation dürften wieder sinken
Wohnen ist eine Schlüsselkomponente im Verbraucherpreisindex der USA und setzt sich aus den Mieten für Wohnungen und Einfamilienhäuser zusammen. Diese Komponente steht für 40 % des Anstiegs der Kerninflation der vergangenen zwölf Monate. Sie folgt der Entwicklung der Wohnimmobilienpreise mit einer gewissen Verzögerung: Immobilienpreise haben inzwischen ihren Höchststand erreicht und dürften 2023 sinken.
Sinkt die Kerninflation und bleibt die Arbeitslosenquote niedrig, könnte die Fed ihre Haltung ändern und weitere Zinserhöhungen aussetzen. Eine niedrigere Inflation dürfte das reale Einkommen der Verbraucher erhöhen, die dann ihre Ausgaben ankurbeln und so den Konjunkturzyklus möglicherweise verlängern.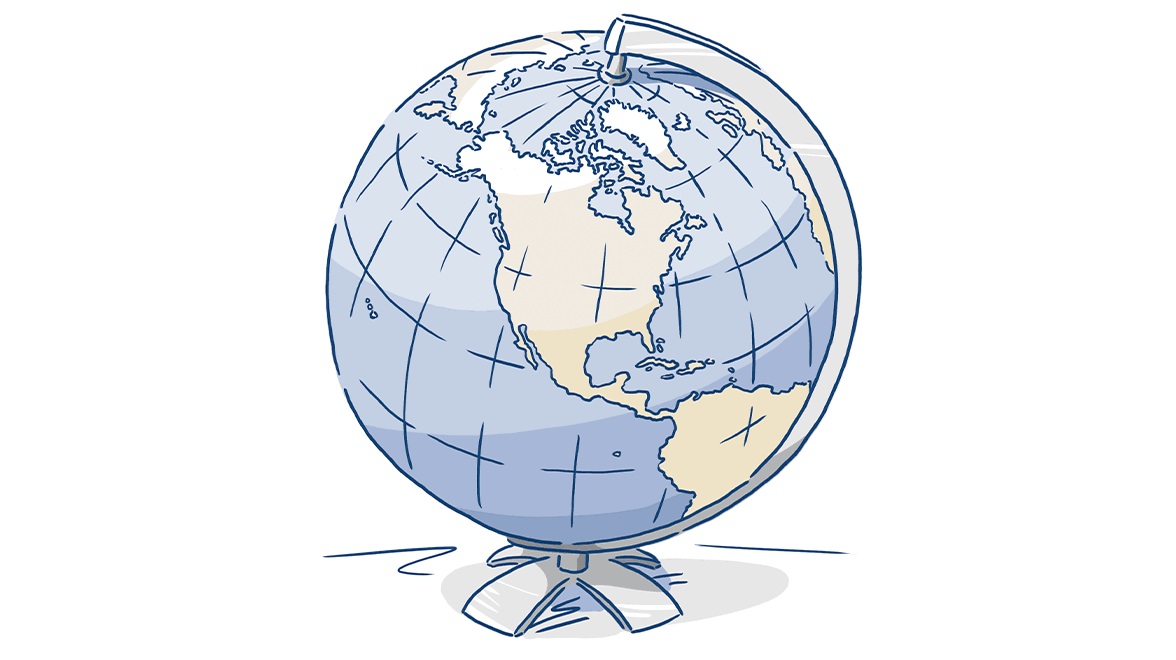 Opportunitäten im Best-Case-Szenario
Viele schlechte Nachrichten sind bereits eingepreist. Somit scheint eine weiche Landung der US-Wirtschaft als Best-Case-Szenario für 2023 möglich mit einem moderaten BIP-Wachstum von 1 bis 2 %, einer sich auf 3 bis 4 % abschwächenden Kerninflation, einer niedrigen Arbeitslosenquote und einem gesunden Lohnwachstum. Die Fed würde im ersten Quartal 2023 das Tempo verringern, den Leitzins bis auf ca. 5 % anheben und im zweiten Quartal pausieren.
In der Regel erreichen Renditen von Staatsanleihen dann ihren Höchststand, wenn die Fed sich dem Ende ihres Leitzinserhöhungszyklus nähert. Dann steigt auch der Risikoappetit der Anleger. Davon könnten auf dem Anleihemarkt dann beispielsweise hochverzinsliche US-Unternehmensanleihen mit Renditen von bis zu 9 bis 10 % profitieren.
Über Metzler/Payden
Metzler/Payden ist ein Joint Venture des Bankhauses Metzler mit dem US-amerikanischen Asset-Manager Payden & Rygel und feiert im Jahr 2023 sein 25-jähriges Bestehen. Kundenzentrierung, maßgeschneiderte Lösungen sowie internationale Expertise stehen im Mittelpunkt beider Partner.
More articles
This document published by Metzler Asset Management GmbH [together with its affiliated companies as defined in section 15 et seq. of the German Public Limited Companies Act (Aktiengesetz – "AktG"), jointly referred to hereinafter as "Metzler"] contains information obtained from public sources which Metzler deems to be reliable. However, Metzler cannot guarantee the accuracy or completeness of such information. Metzler reserves the right to make changes to the opinions, projections, estimates and forecasts provided in this document without notice and shall have no obligation to update this document or inform the recipient in any other way if any of the statements contained herein should be altered or prove incorrect, incomplete or misleading.
The information contained in this document is not tailored to the specific investment objectives, financial situations or needs of individual recipients. Before acting on the basis of the information or recommendations contained in this document, the recipient should consider whether the decision is suitable for his or her personal circumstances and, if in doubt, seek the advice of a qualified professional.
Past performance cannot be regarded as an indicator of future performance. It cannot be guaranteed that a portfolio will repeat its past performance in the future. Any gains generated by investments are subject to fluctuations; the price or value of any financial instrument described in this document may rise or fall. Moreover, the actual performance of a portfolio depends on its asset volume as well as on the agreed fee structure and external expenses.
The model calculations contained in this document, if any, are examples showing the possible performance and are based on various assumptions (e.g. regarding earnings and volatility). Actual performance may be higher or lower, depending on market developments.
Metzler cannot guarantee that a portfolio will maintain a certain minimal value or that a specific target return will be achieved. Consequently, none of the capital preservation strategies mentioned in this document, if any, can offer full asset protection.
In particular, it cannot be guaranteed that ESG investments will actually increase returns and/or reduce portfolio risk. Similarly, no civil liability of Metzler can be derived from the goal of "responsible investing" (as defined by the BVI Rules of Conduct). Sustainability reports and further details on Metzler's CSR policy can be accessed at www.metzler.com/konzern-nachhaltigkeit. Information on sustainability at Metzler Asset Management can be found here: www.metzler.com/esg
This document is non-binding and does not constitute an offer or any part of an offer to buy or sell financial instruments. Only the sales prospectuses, key investor information documents (KIID) and annual and half-yearly financial statements valid at the time of purchase are binding for purchasing mutual funds. These and other mandatory documents, including the fund´s complaint resolution process, are available for download at www.metzler.com/download-fonds and www.universal-investment.com/en/Corporate/Compliance/Ireland/.
In the case of fund products, investors have the right to file a complaint in a model case proceeding as per sec. 606 German Code of Civil Procedure or to initiate an ombudsman proceeding at the German Investment Funds Association (BVI). The German Capital Investor Model Proceedings Act (KapMuG) applies.
It may be decided at any time to terminate the cross-border distribution arrangements. In such circumstances, investors will be informed of this decision and will be provided with the opportunity to redeem their units.
Universal-Investment Ireland Fund Management Limited (UII) in Dublin is responsible for managing Irish UCITS funds. UII did not partake in the preparation of this document and thus takes no responsibility for its content, subject to all applicable law and regulatory requirements.
This document is provided solely for information purposes and may not be modified, copied, reproduced or distributed without Metzler's prior written consent.
The following applies in connection with references to indices, ratings or indicators:
Key fund figures and ratings (henceforth referred to as "information") provided by MSCI ESG Research LLC (MSCI ESG) contain environmental, social and governance data pertaining to the underlying securities in more than 31,000 multi-asset class mutual funds and ETFs worldwide. MSCI ESG is a registered investment adviser under the US Investment Advisers Act of 1940. None of the information provided by MSCI ESG has been filed with or approved by the US SEC or any other regulatory authority. It does not constitute an offer to buy or sell or represent a solicitation or recommendation of any security, financial instrument, financial product or trading strategy, nor should it be considered an indication or guarantee of future performance, analysis, forecast or prediction. None of the information provided shall be used to determine which securities to buy or sell or when to buy or sell them. The information is provided "as is" and the user of the information assumes all risk associated with the use of or permission to use said information.
The European Transparency Logo for Sustainability Funds indicates that a fund manager undertakes to provide accurate, adequate and timely information in order to help interested parties, particularly clients, understand the sustainable investment approaches and methods behind the fund in question. Details pertaining to the European Transparency Guidelines can be found at www.eurosif.org. Details on Metzler's sustainable investment policy and the implementation of this policy in the individual funds can be found at: www.metzler.com/download-fonds. The Transparency Guidelines are managed by Eurosif, an independent organization.
All rights in the CSI 300 Index (the "Index") vest in China Securities Index Company (CSI). CSI 300® is a trademark of CSI. CSI does not make any warranties regarding the accuracy or completeness of any data and is not liable for any error of the Index. CSI shall not have any liability with respect to the fund.