I want to play a new piece every day
Freedom and personal challenge – both above and below the water's surface
Spiritual independence is important
Making progress with a free mind
Do you have a mind of your own when it comes to your personal life and professional path? Maybe you're not looking to rediscover yourself – but rather to realize your goals in a free-minded, appreciative team?
Then Metzler is the right company for you. As a free-minded private bank, we can offer you plenty of opportunity to take on personal responsibility, the freedom to be creative and take initiative, and a broad range of career development opportunities – whether you're a student, a recent graduate or an experienced professional.
Why Metzler?
What sets Metzler off from other banks? Our free-mindedness. We are independent, have our own unwavering principles, and continue to improve every day.
Five ways to get ahead with free-mindedness
1. Work together
At the core of Metzler's free-mindedness are our corporate values: independence, entrepreneurial spirit and humanity. We stand for working together rather than against one another – for progress instead of persistence. We offer an open and constructive working atmosphere that benefits everyone.
2. Develop freely
There is nothing like freedom – in the way we think and in our actions. With us, you'll have a great deal of personal creative freedom thanks to flat hierarchies. You'll also work completely independently and exclusively in the interests of our clients. Since our founding in 1674, we have remained independent – we do not answer to any parent company, shareholders or outside institutions.
3. Be proactive
Having a mind of your own is what counts at Metzler. Entrepreneurship doesn't take place only at the management level, but at every level. Risk a glance beyond your own area of competence, assume responsibility, develop your own ideas and implement them. We'll support you.
4. Make personal progress
We don't operate according to the book. Take the initiative and we'll help you develop your skills, talents and goals. If you want to go in new directions, we'll listen to your ideas. Our support doesn't stop at continuing education and training on the job – it can also include a contribution to the costs of further training and time off from work for learning phases and exams.
5. Make a secure plan
Our corporate culture is based on being flexible, exploring new paths and changing with the times. As an employer and as entrepreneurs, we attach great importance to stability, reliability and long-term planning – as evidenced by the fact that Metzler is Germany's oldest private bank with an unbroken tradition of family ownership.
The family is part of the bank and the bank is part of the family. This is one reason for our special, very personal corporate culture.
Move forward independently with us
---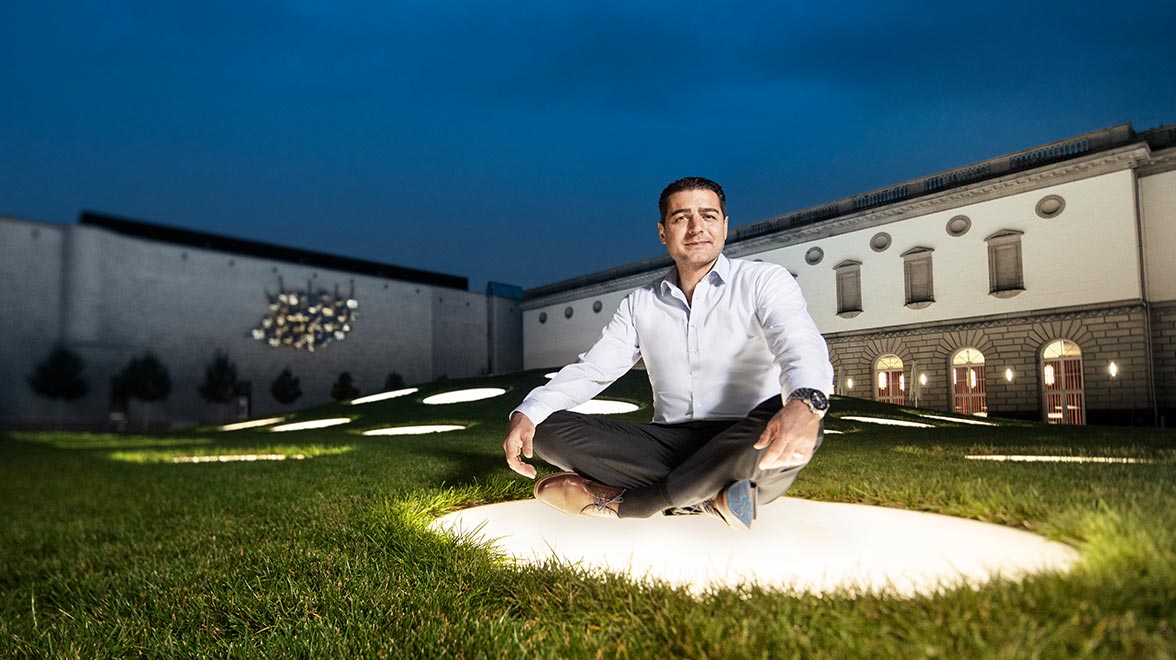 Özgür Atasever – Head of Foreign Exchange and yoga enthusiast
"Spiritual independence, free and creative thinking, new innovations beyond the bank's operative business, and personal development – this is what I appreciate most about Metzler."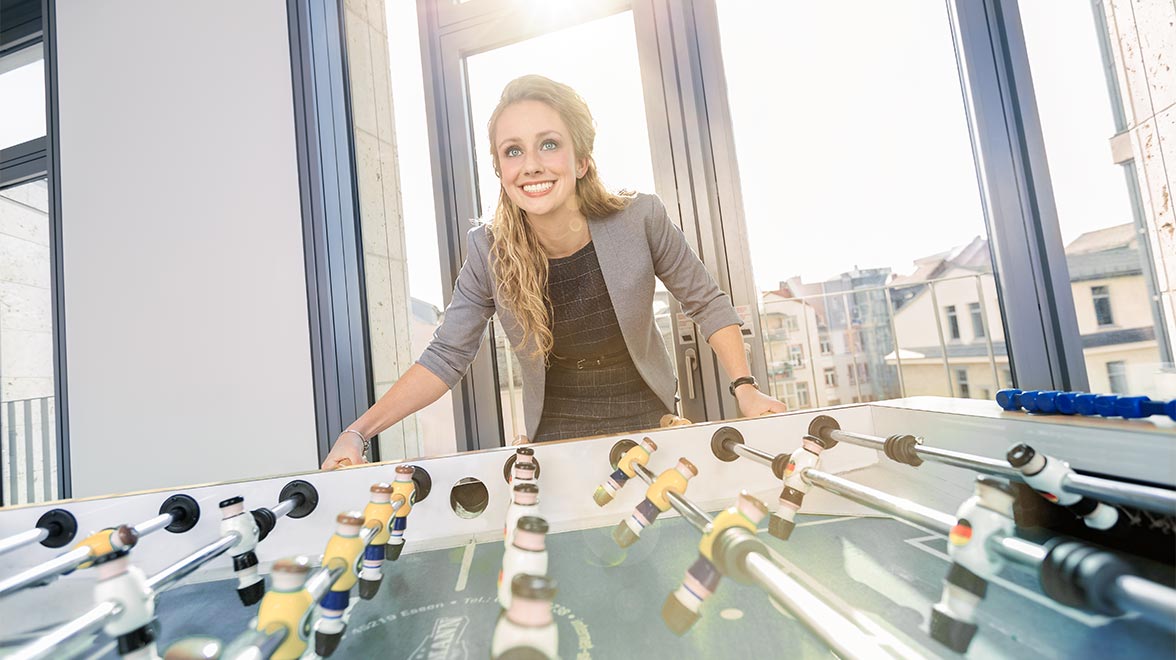 Patricia Fröhlich – Client support in Private Banking and soccer player
"Whether career start or kick-off whistle – reaching the goal means taking on responsibility, contributing talent, staying on the ball and – for Metzler most importantly – always playing with each other and never just alongside or against each other !"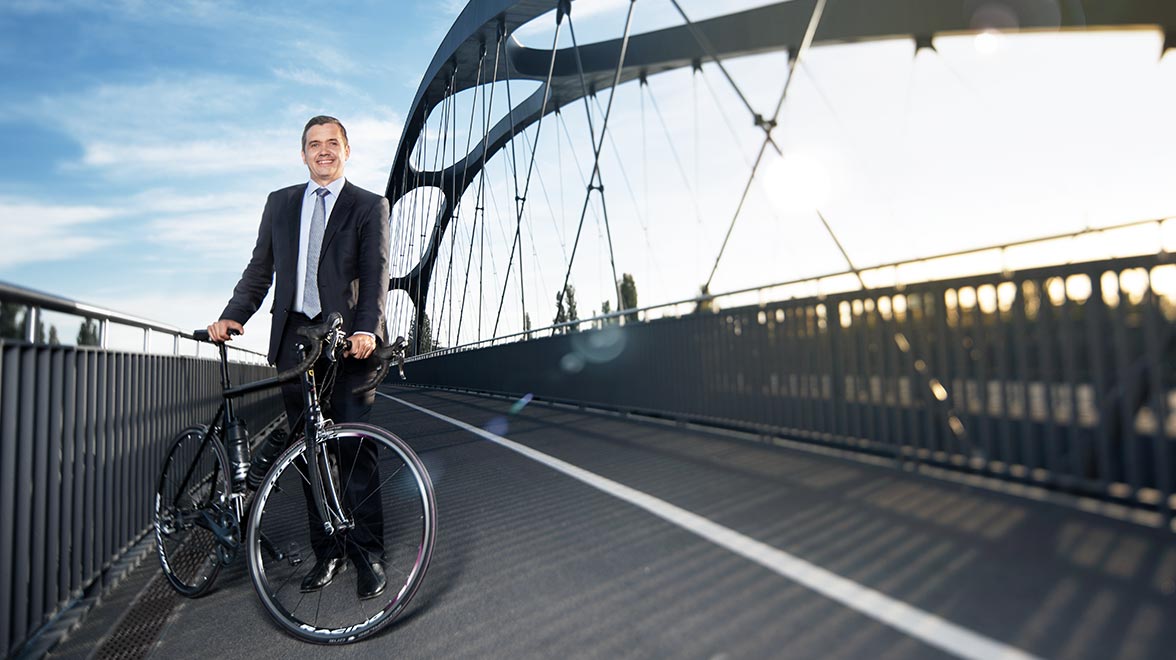 Holger Rudolph – Social Media Manager and cyclist
"Striking a new path – not only on a bike, but also on the job – is possible and encouraged at Metzler. As someone who comes from a totally different professional background, this has helped me to find my professional niche."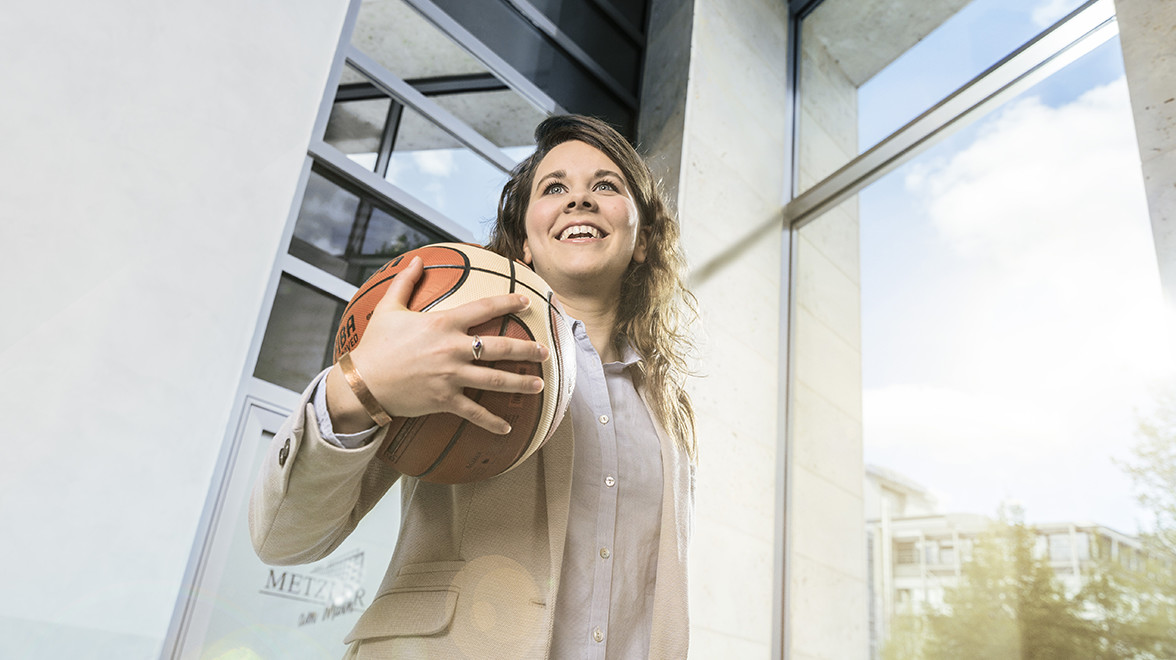 Johanna Fischer – Intern for Corporate Communications and basketball player
"At Metzler, even an intern can achieve great things and initiate projects. Like in basketball, it's initiative and personal responsibility that count – and the ability to adjust quickly to new situations."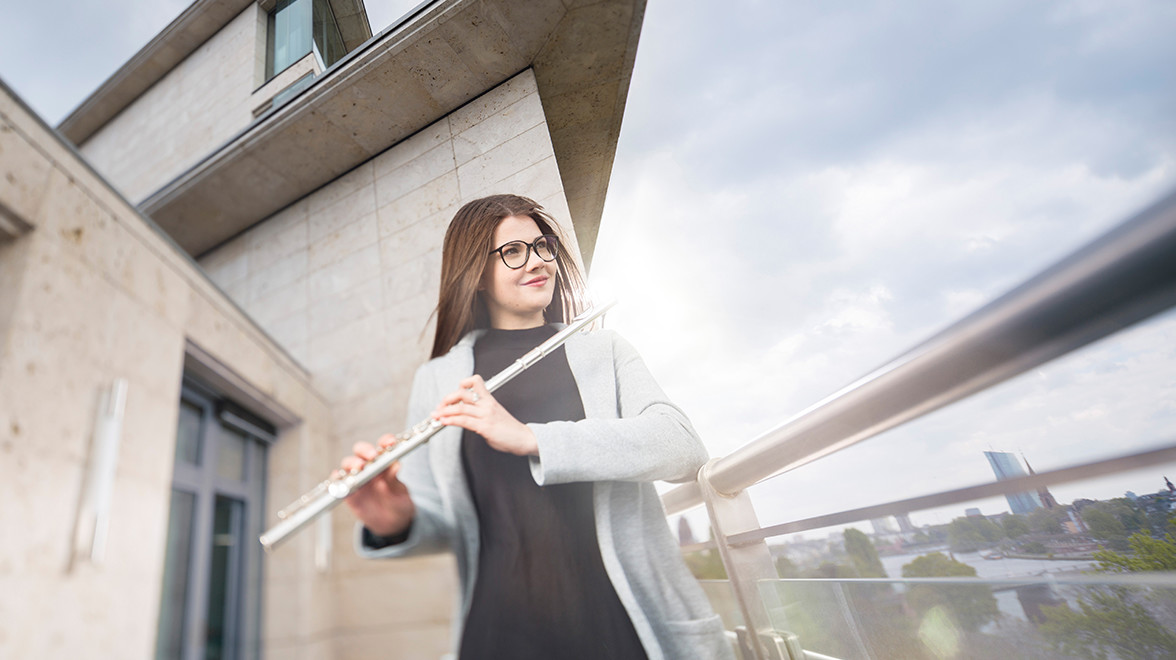 Mareike Muraközi – Trained office manager and flautist
"To have things under control, harmonize well with others and even improvise some – in constantly changing areas and with different people. That's what makes both my training and my orchestra exciting."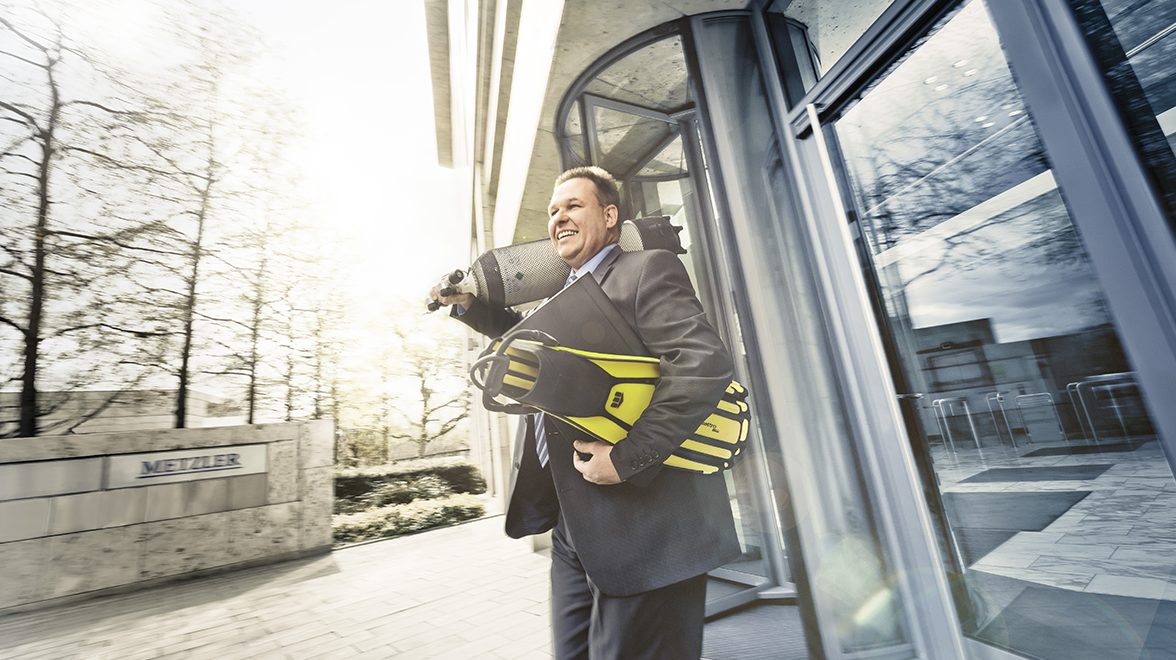 Frank Scholl – Head of IT User Services and scuba diver
"What inspires me most about Metzler and scuba diving? Freedom. I am free to make my own decisions without extensive decision-making processes. I can seek and tackle new challenges, push back boundaries and make progress."
Contact