Your capital market partner with a long-term approach
As Germany's oldest private bank with an unbroken tradition of family ownership since 1674, we are your perfectly suited, reliable partner for capital market transactions.
We focus on medium-sized companies in German-speaking countries because, due to personal experience, we are very familiar with the challenges and opportunities such companies face. In addition to professional and discreet implementation of all transactions, our clients benefit in particular from our award-winning research carried out in cooperation with leading institutions for applied research and from our broad investor base – for both equities and fixed-income instruments.
As a 100% family-owned company, we are not obligated to any external shareholders. Therefore, we have only you and your goals and interests in mind.
Our services
Equity capital markets
IPOs
Capital increases
Rights issues
Secondary placements
Share buybacks
Debt capital markets
Promissory note loans
Bond issues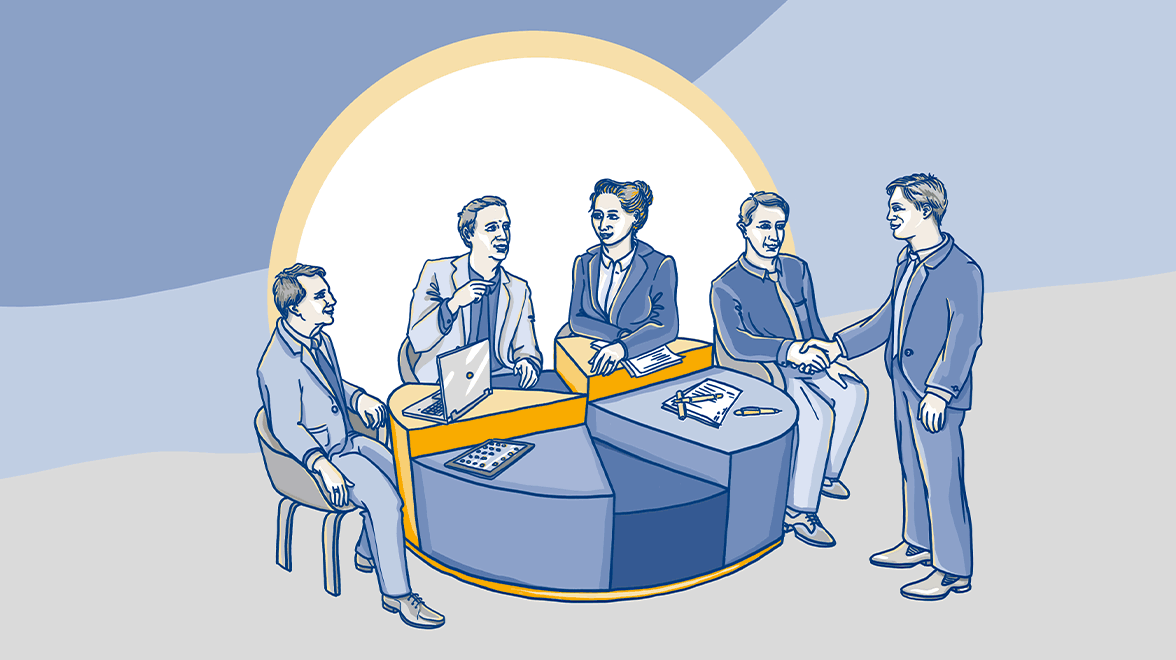 Selected transactions
November 2023

Meta Wolf AG
EUR 38 m
Sole Global Coordinator
September 2023

BayWa AG
EUR 40 m
Joint Lead Manager
September 2023
Katjes International
EUR 115 m
Co-Lead Manager
July 2023

va-Q-tec AG
EUR 35 m
Financial Advisor
July 2023

ThysssenKrupp Nucera
EUR 605 m
Co-Lead Manager*
November 2022

Katjes Greenfood
EUR 20 m
Joint Lead Manager
September 2022

Dr. Ing. h.c. F. Porsche AG
EUR 9.4 bn
Co-Lead Manager*
July 2022

Nordex SE
EUR 212 m
Joint Global Coordinator*
May 2022

TUI AG
EUR 425 m
Joint Bookrunner*
November 2021

va-Q-tec AG
EUR 8.5 m
Sole Global Coordinator Sole Bookrunner

Lufthansa AG
EUR 2.1 bn
Joint Bookrunner*

Manz AG EUR 14 m
  Sole Global Coordinator Sole Bookrunner

Nordex SE
EUR 586 m
 Joint Global Coordinator*
wallstreet:online AG
EUR 19 m
Sole Global Coordinator Sole Bookrunner
June 2021

Delticom AG
EUR 16.9 m
Sole Global Coordinator Sole Bookrunner
April 2021

SYNLAB AG
EUR 770 m
  Co-Lead Manager*
February 2021
Auto1 Group SE
> EUR 1.8 bn
 Co-Lead Manager*
November 2020
ABO Wind AG
EUR 16 m
Sole Global Coordinator Sole Bookrunner

Hensoldt AG
EUR 400 m
 Joint Bookrunner*
* in cooperation with Crédit Agricole

Your contact partners