Advisory services for indirect real estate investments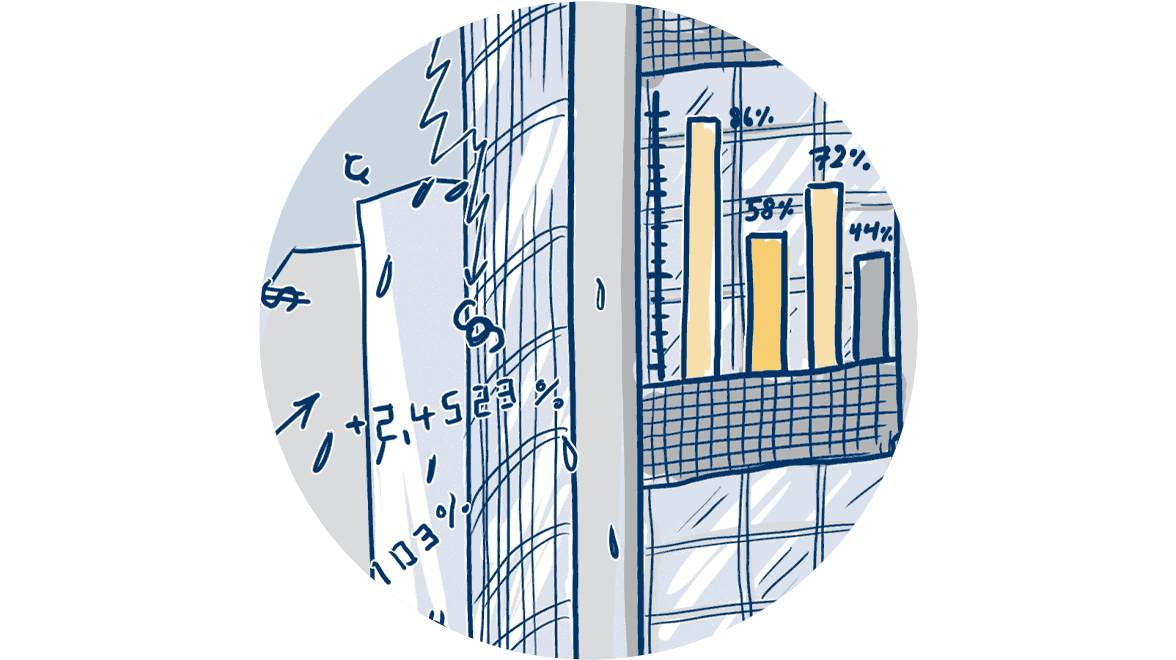 Structuring a real estate portfolio – efficiently and resourcefully
Indirect real estate holdings are becoming increasingly crucial to a balanced risk-adjusted, multi-asset portfolio. Even just a small initial capital commitment provides investors access to a broad spectrum of professionally managed assets. In Germany alone, there are more than 100 providers of funds like this (most of them regulated) thereby creating an indirect investment market that is both sizeable and diverse.
With more than 40 years of experience in the real estate and fund business, we offer objective, unbiased advice when it comes to investing in a fund, whether it be a "Spezialfonds" (special AIF) or a Luxembourg-based vehicle. Our clients also benefit from our strong management skills, extensive networks of specialists, expertise and experience.
Indirect real estate investments – direct diversification
Direct real estate investments are capital intensive and require deep pockets. Indirect investments, on the other hand, are a strategic alternative, particularly if investors are not able to tap into in-house resources or deploy significant capital to build up a diversified portfolio of directly-held assets.
Indirect real estate investments – regulated products
Most real estate funds – both German and European – are regulated by supervisory authorities. The Alternative Investment Fund Manager Regulative (AIFM) set out by the European Union and Germany's Capital Investment Code (KAGB) regulate the launch, distribution and management of indirect real estate investment products. These guidelines are designed to provide investors with additional security when making the strategic decision to build up their exposure to indirect real estate assets as part of a balanced portfolio.
Independent advice solely in the best interest of our clients
As an experienced market player, we have been active in the real estate industry for several decades. We offer a wide range of solution and investment opportunities throughout the entire real estate cycle. We are completely independent and free of any conflicts of interest. We do not launch our own real estate funds, nor do we offer shares in any other real estate funds or benefit from any cross holdings. In addition, we do not take profits or receive compensation from any fund managers whose real estate funds we recommend. As always, Metzler is fully committed to you–our client and investor–and to providing you with bespoke investment opportunities that reflect your individual interests.
Benefit from the knowledge of experienced real estate experts
Our team has many years of experience in structuring, launching and managing all types of real estate investments and funds – throughout all phases of the process. Our clients, benefit from our proven track record, expertise and extensive network as well as from the efficient internal procedures within our team. We cultivate close business contacts with leading players across the real estate spectrum and are constantly expanding our network.
Advisory services for indirect real estate investments
We offer institutional investors comprehensive advice when it comes to real estate solution. We monitor your investments closely at all times, covering everything from strategy development to the investment process, corporate investment management, liquidation of funds and the sale of properties.
Strategy development
Together with you, we define your investment criteria and performance goals, establishing a comprehensive risk profile in the process. The criteria for this include:
Investment universe: real estate asset classes and markets
Maximum debt ratio
Required liquidity ratio
Tenant ratings
Regional allocation of properties in a given fund or across several funds.
Selection of investments
The process of selecting indirect real estate investments includes:
Identifying suitable managers and appropriate investment funds and testing them for quality
Guiding the investment process for acquiring a share
Setting up ongoing management of the acquired share in a fund.
Share management
Share management commences with the acquisition of a share in a fund and continues until the fund is liquidated or the stake is sold.
This includes:
Evaluating real estate acquisitions and sales
Assessing ongoing risk management with regard to plausibility
Reviewing and, if appropriate, consolidating fund reporting
Periodic and unscheduled monitoring of the investment strategy.
Contact
US Real Estate
In the USA, experts at Metzler Realty Advisors Inc. in Seattle advise international investors on their investments in US real estate. The properties concerned are commercially used properties of institutional quality and size, predominantly used as offices in US economic centers.