17.5.2022
"We bring entrepreneurs from Germany and Japan together"
Interview with Jens Hausmann and Hiroki Wiesheu from Metzler Bank on M&A in Japan and Germany
Mr. Wiesheu, you are extremely well connected in Japan and have long-standing relationships with entrepreneurs from all sectors. In your talks with them, M&A transactions with Germany are becoming more and more important. Why is that?
Hiroki Wiesheu: Japanese companies have been investing more abroad for several years now. Demographic trends are causing the Japanese population to shrink by around 500,000 people a year – and the domestic market is shrinking accordingly. Thus, Japanese companies are looking to expand their business abroad. Therefore, their M&A activities in Europe are on the rise, especially in Germany.
But why Germany?
Wiesheu: Acquisitions in Germany or cooperations with German companies are particularly attractive because the industrial structure of the two countries is very similar. This is true, for example, in the automotive sector, in mechanical and plant engineering, and in the pharmaceutical industry, where the quality of manufacturing is also similarly high. This may be because the cultural values are very similar. I know what I'm talking about – I have a German father and a Japanese mother! Values like punctuality and accuracy are equally important in both cultures.
It seems the Germans aren't even aware of this – or why do you think German companies don't usually have Japanese partners on their radar?
Wiesheu: Japan is as foreign to the Germans as Germany is to the Japanese. I notice this time and again in conversations with German entrepreneurs. They can see that Japanese companies are competitors, quite obviously with cars, but apart from that, it's mostly the communication hurdles they perceive – the language barriers and cultural differences.
The processes for M&A deals are also completely different, right?
Jens Hausmann: For sure. Japanese investors have a relatively high demand for information which needs to be satisfied by providing meticulous details during the due diligence phase. In cross-border transactions, the timing must also take the language barrier into account as well as Japanese companies' heightened need for advice. Often, companies are assisted by both Japanese and local legal and M&A advisors. Ultimately, M&A transactions with Japanese buyers are usually successful because Japanese partners are very professional and reliable – and they keep their promises.
Wiesheu: This is true. But German business partners tend to see the complexity of the processes. Word has it that reaching an agreement – or basically any decision-making process in connection with an M&A transaction – can take a very long time and have very complex rules.
What's so different about that compared to decision processes in German companies?
Wiesheu: In Japan, a company is seen as a social network of sorts where employees usually serve for life. This can only work if everyone conforms to certain social norms.
Japanese companies are strictly hierarchical. At first glance, it therefore seems paradoxical that decision-making processes follow a bottom-up approach. Decisions are meticulously prepared and submitted from the lower hierarchical levels upward for approval based on decision templates. For large-scale M&A transactions, this means decisions travel from the head of the department to the Board Members responsible and then all the way up to the president of the company. This is all done very thoroughly in order to be prepared for any queries from above – and it takes time, of course.
Beyond that, there are surely some company-specific particularities to be considered?
Hausmann: Yes, this is where individual guidance through the process becomes particularly important. In my experience, it is almost impossible to develop mutual understanding without competent individual support. Despite all the economic potential a cooperation can bring, for me it's the cultural component that's important when we bring entrepreneurs from Germany and Japan together.
Can you give us an example?
Wiesheu: I'm always fascinated by the individual interactions in top-down and bottom-up relationships in Japanese companies. While the lower levels of the hierarchy must not feel like they're being bypassed, top management must be allowed to make decisions smoothly according to certain rules.
This is where we come in. We can ensure that all hierarchical levels are involved and all applicable rules are followed. And in the end, having such complex processes also means that the deals work well.
Hausmann: We just witnessed this in connection with the acquisition of Italian hydraulics company Duplomatic MS by Japanese company Daikin Industries. Metzler Corporate Finance advised Daikin Industries on this important acquisition from financial investor Alcedo. Even though the M&A process can take longer than usual due to the Japanese decision-making processes and careful due diligence, Japanese companies are characterized by high reliability and trustworthiness. This is ultimately an advantage for both sides and ensures high transaction security for the contractual partner.
So, if a transaction comes to fruition, this means it's for the long term?
Wiesheu: Definitely. As mentioned, the process leading up to the decision can take a little longer in Japanese companies, but once a Japanese company has made the decision to buy another company, for example, the entire company is behind it. The focus is on strategic importance and transaction security, rather than optimization of the purchase price. Therefore, last-minute purchase price adjustments and negotiations tend to be the exception. The "emotional return" can therefore be higher with Japanese buyers than with other foreign buyers, both in the M&A process and in post-transaction cooperation.
Hausmann: A long-term approach and steady commitment are very important to many German companies, regardless of whether they have a succession issue or are looking for a joint venture partner. Japanese buyers tend not to interfere in the business even after the transaction; this is also a point that suits many German sellers.
Do you also see opportunities for German companies in Japan?
Wiesheu: For sure. However, the market is difficult to access and a solid, long-established relationship of trust is vital. Our company has in-depth knowledge of the Japanese M&A market. And above all, we have access to Japanese companies in all sectors due to trusting relationships developed over many decades. Our corporate values – independence, entrepreneurial spirit and humanity – coupled with our long history and long-term strategic orientation are regarded highly favorably in Japan and therefore contribute significantly to our business success there.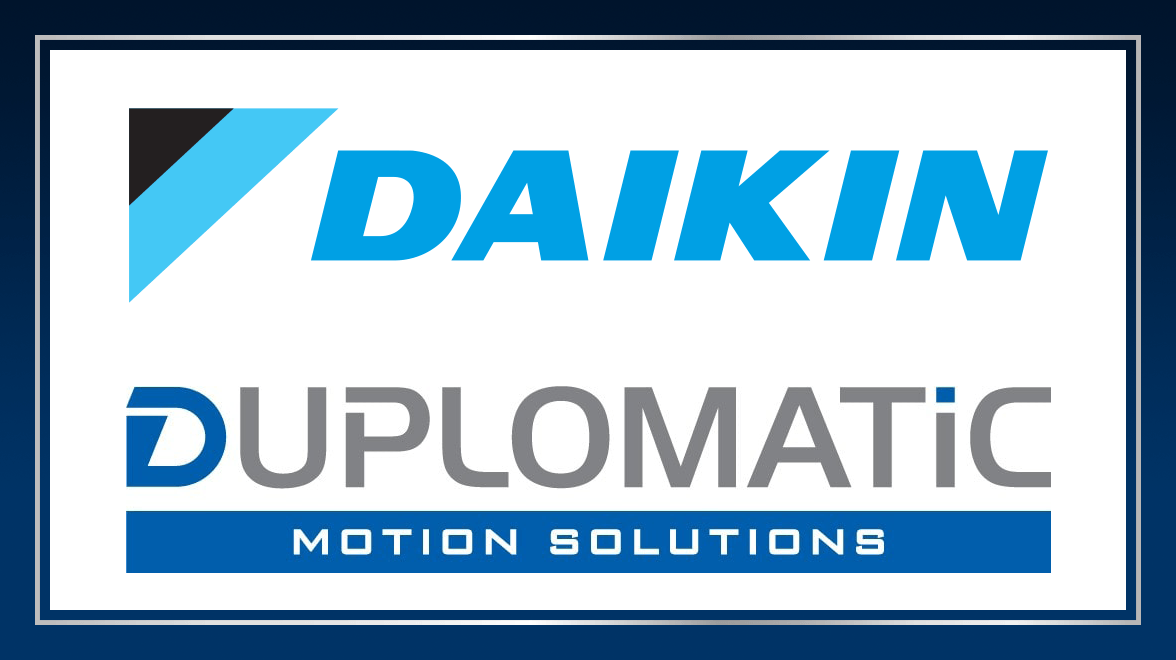 Metzler advises Daikin Industries on the acquisition of Duplomatic MS
Metzler Corporate Finance advised Daikin Industries Ltd. on its acquisition of the Italy-based company Duplomatic MS S.p.A..
Jens Hausmann joined Metzler Corporate Finance, the M&A advisory unit of Metzler Bank, as Managing Director in 2019. In addition to the industrial sector, he is also responsible for the M&A business with Japan. Jens Hausmann has been active in the M&A advisory business for 25 years and prior to joining Metzler he worked at Deutsche Bank, Dresdner Kleinwort and HSBC in Frankfurt, Düsseldorf and London. Among other things, he advised Japanese companies as a buyer and was active as an advisor in corporate sales to Japanese companies.
Hiroki Wiesheu joined Metzler in 2018 and has been President and CEO of Metzler's subsidiary Metzler Asset Management (Japan) Ltd. in Tokyo since 2021. From 2015 to 2018, he worked at Rothschild & Co. in Frankfurt/Main in the Global Financial Advisory division, most recently as Vice President. Prior to that, he worked at Commerzbank AG in Frankfurt/Main from 2012 to 2015.
During his time at Rothschild and Commerzbank, Mr. Wiesheu worked on nearly 30 M&A and equity capital markets transactions valued at approximately $45 billion.
Hiroki Wiesheu has a Japanese mother and a German father and grew up bilingual in both countries. He is as familiar with Japanese culture as he is with German. In 2020, he became the youngest member of Keizai Doyukai, one of the most important networks of Japanese business leaders.
More articles