Capital preservation by Metzler – as individual as your needs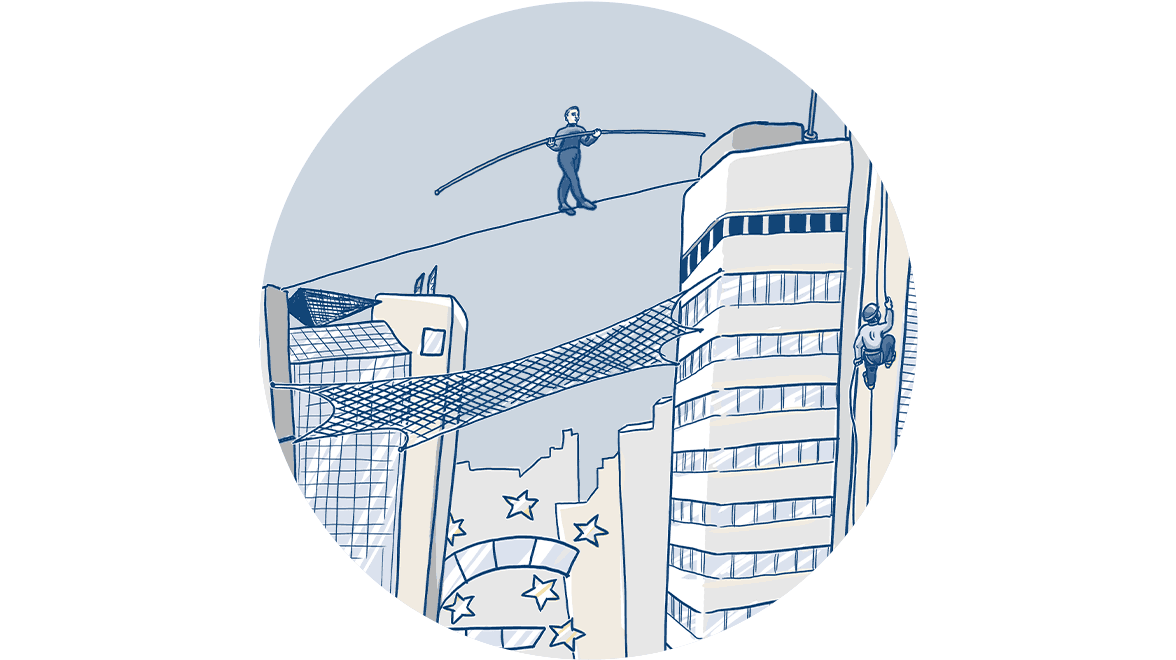 With persistently low interest rates, investors can only achieve their investment goals by shifting from low-volatility investments to more volatile or illiquid ones, which can entail a significant risk of loss. If investors want to remain resilient to risk even in times of crisis, they need reliable risk-management solutions.
Custom-tailored solutions
As different as the fields of business of institutional investors are, so are their requirements for risk management. As specialists in capital preservation, we have been offering custom-tailored solutions for almost 20 years that take into account our clients' individual needs and parameters.
All capital-preservation solutions are based on dynamic, rules-based management of the equity and bond allocations. The goal is to reliably generate high risk-adjusted returns in the short-to-medium term and to extensively limit the portfolio's risk exposure – both to rising interest rates and to falling share prices. This regular, systematic investment approach makes it very likely that the targeted return and hedging targets of our clients can be realized.
Covering every need
Metzler Asset Management's range of capital-preservation solutions includes mutual funds with different minimum portfolio values*, as well as custom-tailored institutional funds and individual risik overlay solutions for existing master funds.
We offer our clients capital-preservation solutions tailored precisely to their needs – what matters most to you?
Concrete strategies:
Risk budget management with hard minimum portfolio value*
Drawdown management with soft minimum portfolio value*
Risk overlay for master funds
Or solutions to requirements such as:
Steady income to cover perfomance obligations
Flexible solution for occupational benefit system
Minimum returns for funding pension commitments
Short-to-medium-term investment of available capital in highly investment vehicles
Conservation investment with a focus on capital preservation, supplemented, on request, to include sustainability aspects
Custom risk overlay solutions tailored to individual requirements
Personalized support – please contact us for further information.
* The minimum portfolio value relates to a period of twelve months, and to the calendar year for mutual funds. No guarantee, assurance or warranty of any kind can be given that the minimum portfolio value will be maintained.